Seasonal Change Nozawa Japan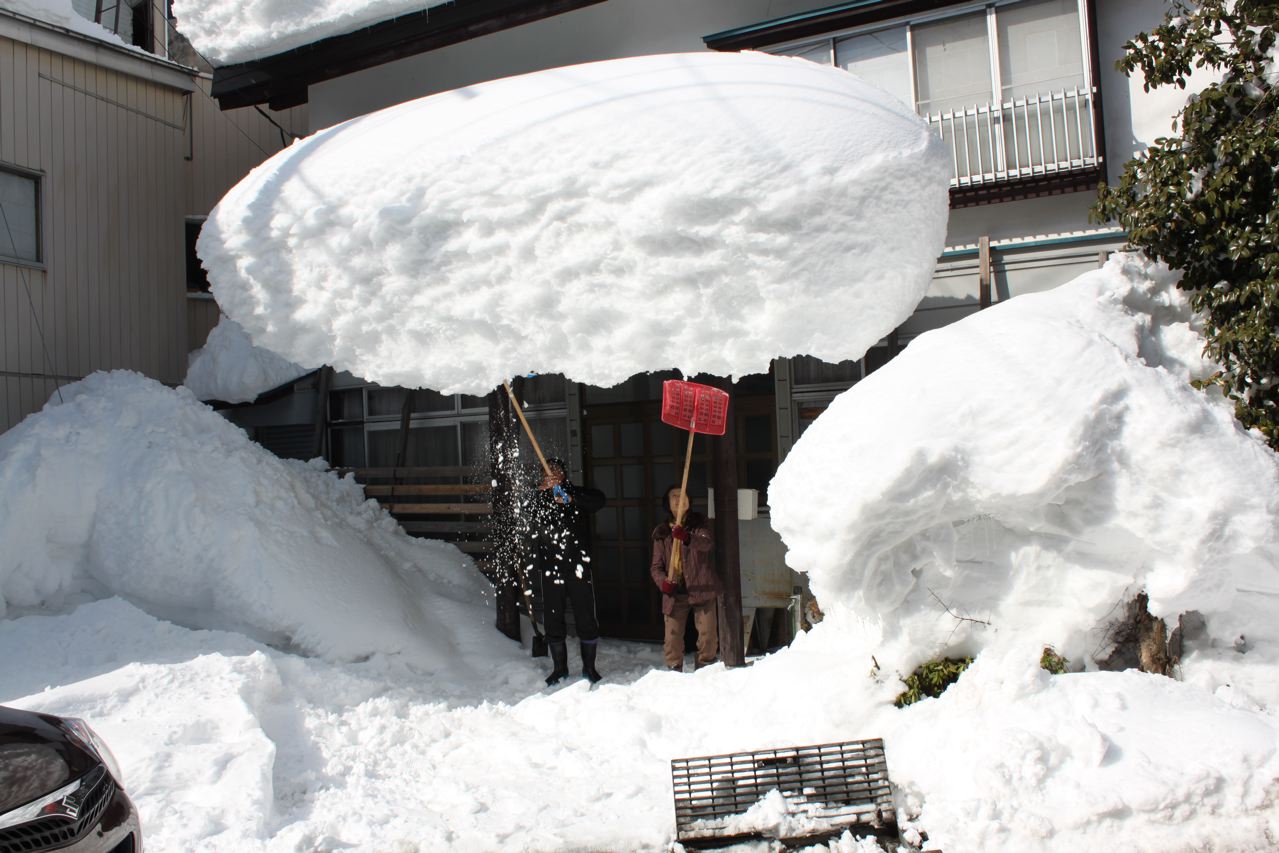 Seasonal Shift – Summer Vs Winter in Nozawa 
These two shots are of the same little house on the main road into Nozawa. Slide to see the difference!
Taken a few years apart and in totally different seasons. The first shot in the winter February 2016 and the second a few days ago. The old couple in the photo certainly had their work cut out for them that year. The season just gone was probably more snow.  If you can see the open grill in the front, there is running water under the ground and they shovel the snow into the pit so it melts and is carried away to the bigger river below.
Seasonal Change Nozawa Japan
Who is keen to come and witness all this snow? Maybe lend the oldies a hand. Lots of bookings coming in for next season which is fantastic to see. As usual January is by far the most popular time to come with School Holidays and the famous Fire Festival. Many dates in January are already fully booked so if you can come another time it is not a bad idea. We normally hit peak snow base in February or March most years. Here is a little write up on what to expect Month to Month in Nozawa over winter time; https://www.nozawaholidays.com/snow-conditions/
Don't forget your shovel.