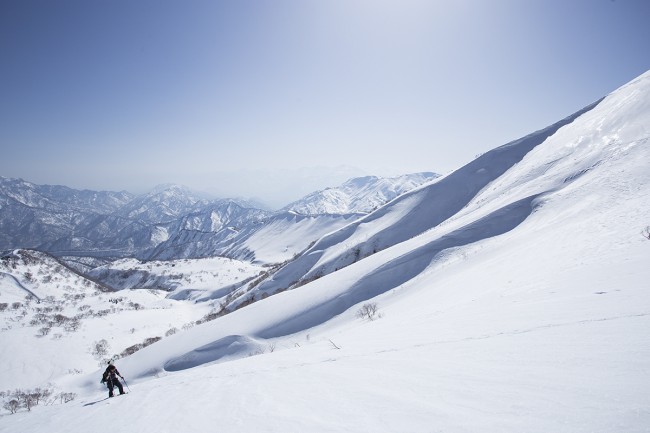 Base up top: 415 cm    Temp Top; -6 Degrees
Base at bottom; 245 cm
New Snow since close: 0 cm
Weather; Overcast
With the summit of Mt Kenashi sitting at -6C we are back to near normal temperatures for this time of year in the Nozawa Onsen area. However a lack of fresh snow means conditions will be similar to your typical dry spell in other ski areas. Resort slopes are hard and icy on the upper mountain today and the lower slopes will be slushy but fast. Some sun will improve things however only brief patches of clear sky are forecast for today. Off piste areas should be avoided at all costs as they remain as chopped ice. More snow or sun is required here.
Yesterday we saw the best skiing on the lower mountain which was nice and slushy but fast. Crowds were low and quick laps of the challenge area accessed via the Hikage gondola was the best bet. The upper mountain was soaked in a thick disorientating fog that made skiing very difficult indeed.
Another warm spell is forecast for tomorrow and with this the skiing should improve across the upper mountain with the softening effects of warmth. Rain is also forecast however hopefully this holds off until late afternoon. Tomorrow night some moderate falls of snow to low levels is predicted, continuing into the weekend. In the long range we have rain events predicted for Sunday Monday and mid next week. Both are followed by moderate snow to low levels. The weather is extremely variable at the moment. Hopefully it soon settles into the typical spring pattern of sun with a weekly dump of fresh powder.