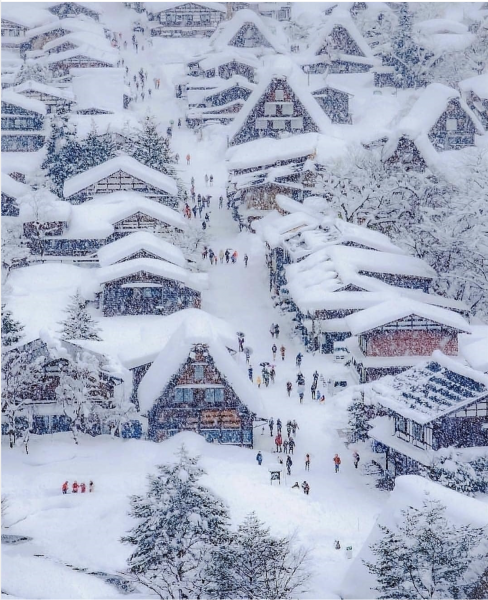 Serious Snowfall at Shirakawago
Shirakawago is a unique little mountain village nestled along the Shogawa river valley that borders Gifu and Toyama prefectures. It became a Unesco World Heritage site in 1995 and is becoming well known for the beautiful traditional "Gassho-Zukuri Farmhouses in the village some of which are more than 250 Years old.
The houses are a unique architectural style developed over generations and designed to withstand the heavy snow the region experiences over Winter. Days like this photo when the whole sky seems to be full of huge flakes.
If you are looking to travel on from Nozawa it makes a great stop over between Kanazawa and Takayama. A beautiful destination all year round to experience the distinct 4 seasons. They also light up the houses in January and February every year which is amazing to see.
Photo @halkun1121 arigatou gozaimashita