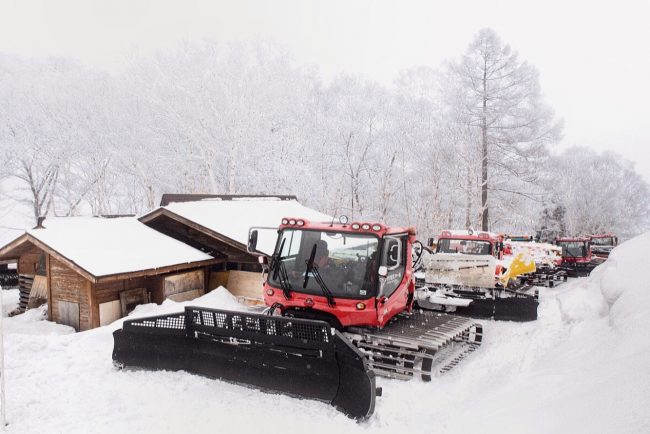 Dusting Overnight for Nozawa – Ski Camp Nozawa Onsen
Monday 12th of March 2018
Temp at Top: -1℃
Weather: Sunny
Base at top: 280cm
Base at Uenotara station: 200cm
New snow since close: 2 cm
Just a little pixie dust over the resort this morning with a few centremeters being recorded. Still pretty to see and temps starting the day below 0 degrees which is always nice to see.
Was a beautiful day up there yesterday with nice weather and the fresh snow, everyone came down the mountain pretty stoked with their Sunday. There were a few people around but today is super quiet. We are heading into that part of the season when it feels like a private resort with only a few people on the runs if anyone.
Nice and blue up over Mt Kenashi at the moment but some low cloud in places and hovering over the mountains over the other side of the Valley. It should clear throughout the day and temps are going to warm up. The rest of the week is looking like glorious sunshine and low winds every day until Friday when temps are expected to drop and we may get another bit of snow followed by a few colder days.
Ski Camp Nozawa Onsen
Still a few spots on the Ski Improvement course starting on the 18th of March if anyone is keen to join. Check out the details here https://www.nozawaholidays.com/news/ski-snowboard-improvement-courses-nozawa-japan/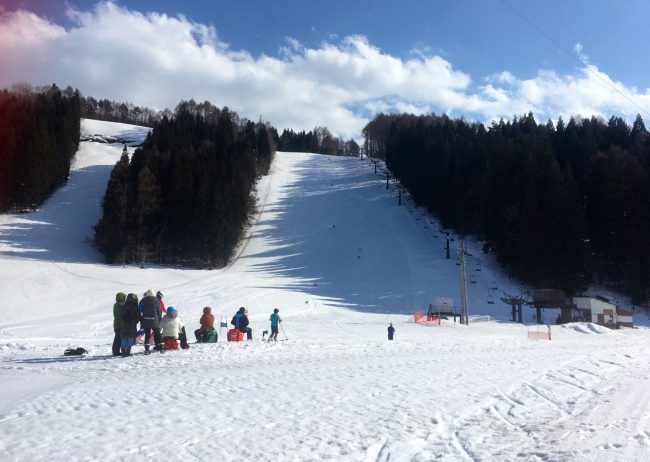 Have a great day up there and don't forget the sunscreen…