Ski Japan 2021
Kodomo no Hi or Children's day today in Japan 
Kids Day is a Japanese national holiday which takes place annually on May 5 and is the final celebration of the Golden Week holidays. It is a day set aside to respect kids individual personalities and to celebrate their happiness. It was designated a national holiday by the Japanese government in 1948, however it has been a day of celebration in Japan since ancient times.
They put up the flying carp (Koi Nobori) because legend had it that a carp that swims upstream becomes a dragon and flies to Heaven so basically that kids will grow strong and lead good lives. Every year my elderly neighbour puts up the koi nobori to celebrate his grand children. Good to see in these challenging times some traditions remain the same. Hope all the kids around the world are  having a great day. Also a shout out to all those parents doing home schooling at this time. Maybe they need to create a holiday for us too.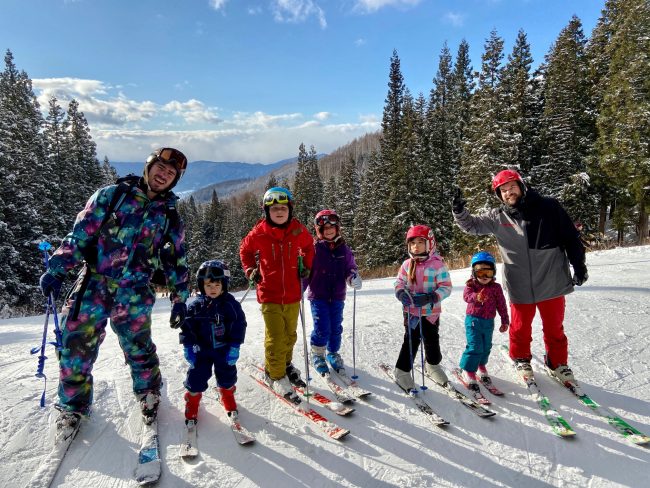 Ski Japan 2021
If thinking about taking the kids for a ski next season we would love to see you in Nozawa. Here is a link to some reasons why Nozawa is such a great place to bring the kids for a holiday and imagine you will all be looking forward to one by then 🙂 Book now and can cancel with no cost if unable to travel next season. 
https://www.nozawaholidays.com/family-friendly-nozawa/