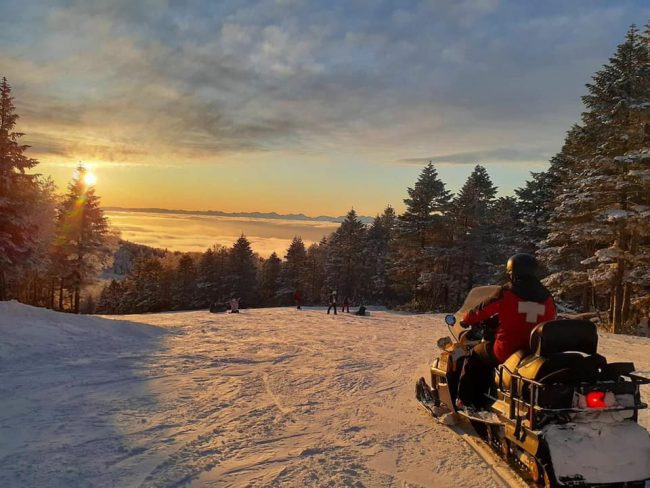 Ski near Nozawa Now
Ryuoo Ski Park Ski Resort looking pretty picturesque yesterday afternoon.
Many guests have been heading to Shiga Kogen to ski but Ryuoo Ski Park is actually a bit closer just 35 minutes drive from Nozawa Onsen. Like Shiga Kogen they are at a higher elevation and also have snow making facilities.
The top elevation is 1930m above Sea Level and the views are spectacular. It will be pretty nice up there today and at Shiga Kogen in the Sunshine.
Nozawa Onsen still needs more snow to open basically just waiting for one big dump! Drove up to the snow-line yesterday and could only get as far as Uenotaira due to the snow where as we got all the way to Yamabiko a few days before. The little top ups and cold temps have been helping to cement a base which appears to be around 30cm in places. So if we can get another 20 – 30cm think the groomers have a chance to pack it down and get the top open.
The next decent fall of snow is expected for Thursday Night into Friday and forecast to get around 15cm at this stage. Lets hope for some Nozawa Magic and we get even more! In the meantime still some skiable options nearby. For more information on Ryuoo Park check here and can get a Taxi or rent a car from Iiyama Station for the easy drive over.
https://www.nozawaholidays.com/news/ryuoo-ski-park-near-nozawa-onsen/