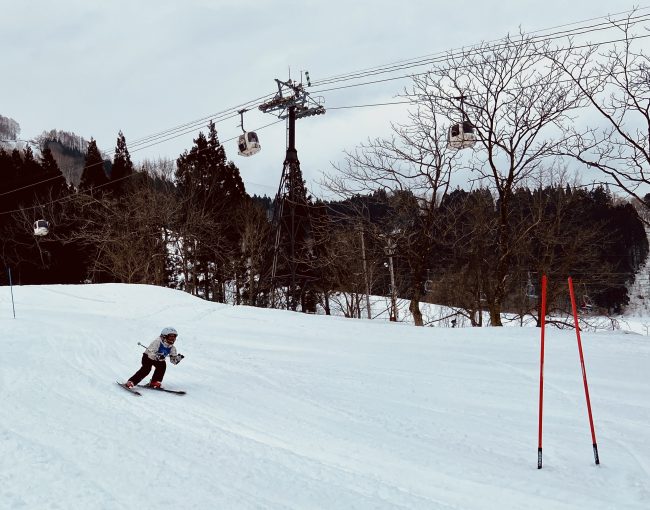 Ski Racing Nozawa Onsen
Time for a Cool Change in Nozawa 
Looks a bit foggy from the lodge window this morning in town but a quick check of the web cams and it looks pretty nice up top. The trees up the very top are turning white so they must have had a dusting up there and temps are sitting below freezing point at -1 degree this morning. We did get hit with rain in the village last night but it is clear now and the weatherman has even promised some sun later today. At the moment there are a few layers of cloud resting across the mountain so probably a matter of adjusting your altitude to stay out of the fog and get the best visibility.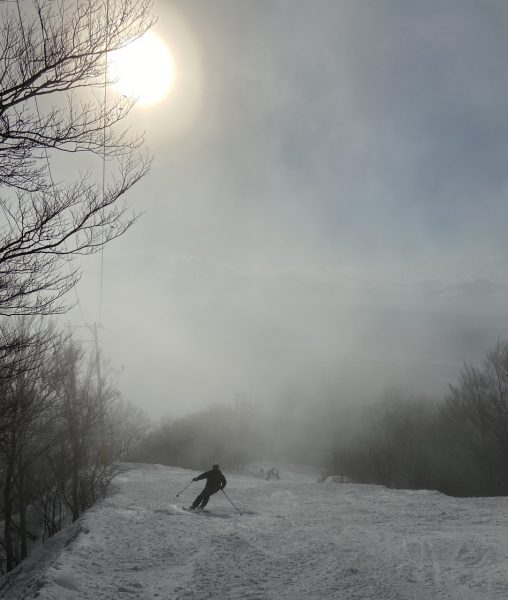 Ski Racing Nozawa Onsen
The stats for the slopes today in Nozawa
Temperature up top: -1 degrees
New snow since close: 0 cm
Base at top: 175 cm
Snow conditions: Firm up top but softening
Weather: Mixed bag today could see a bit of everything but ending in heavy snow! 
Yesterday was a fun day on the slopes with nice fast snow underfoot and just the right level of slushiness. Headed up with the kids for Junior Race training and they were flying down the slopes. The Nagasaka Gondola went on wind hold for a while which led to a bit of Sunday congestion on the Hikage side but people started heading back to Tokyo so was not too bad. 
Looking ahead and hopes are pinned on some good snow fall tonight and into tomorrow. Temperatures should plummet throughout today and will see a nice return to winter conditions ahead of a bluebird day on Wednesday. Not a lot more snow on the radar at this stage but wait and see things can change quick.  Anyway rug up as will get cold later and have a terrific day in Nozawa. Remember there is no such thing as a bad day in Nozawa!