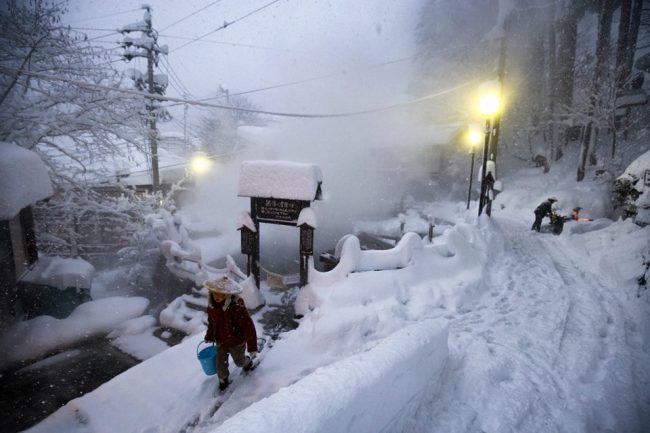 Ski Season Wrap Nozawa Onsen
Arigatou Gozaimashita for an amazing season in Nozawa Onsen
Yesterday afternoon the last lift of the 2017 Winter season in Nozawa turned thru its cogs and delivered its final happy skiers and boarders to the top for what has been a terrific season in Nozawa.
It all started on December 7th last year and finished May 7th this year for a full 5 months of snowy fun. It was often called "The season that kept on giving" with constant 30cm or "Magic Foot" top ups throughout the season. Pretty sure everyone left town with a smile on their face!
Ski Season Wrap Nozawa Onsen
A few stats for you
– Peak Base reached at top; 435cm on March 28th
Note it is almost double last year where we only got to 220cm base. Good to see last season was only a blip and hopefully we are back to the snowy normal for Nozawa.
– Biggest Snowfall was January as usual but we had consistent falls right thru March and March was probably for me the best month of the season for overall conditions.
– We did get a total of more than 350cm fall over 7 Days the middle week of January, which was amazing and set us up for the season.
– Slider guest numbers – overall the resort was up from last year. A lot to do with Nozawa probably had an earlier and overall better season than many other parts of Japan this year. Overseas guests were most likely down a little but a wider mix and lots of different languages being heard in the lift lines.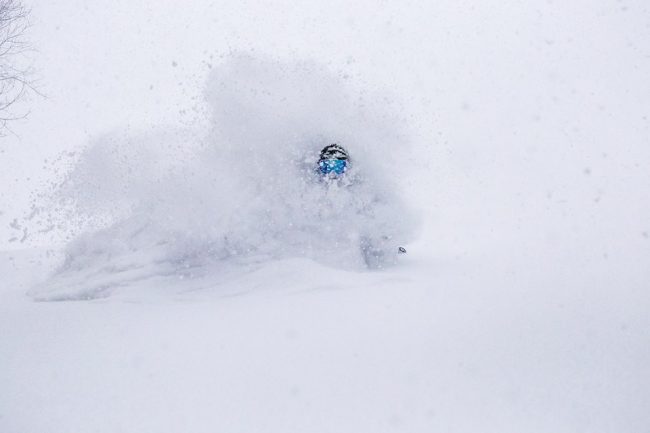 We would just like to say a sumo size Thank You to everyone that came and stayed with us in Nozawa this past season. We had so many great guests this year and your smiles and stories of your days on the slopes and in the village were very rewarding. Special thanks to our repeat guests some that had come back after as long as 7 years away, many that have been coming for over 10 years now and some that come every year. We are so grateful to see you all year after year and it is like welcoming old friends every time.
Ski Season Wrap Nozawa Onsen – Thank you everyone for making it a season to remember
Arigatou gozaimashita to all the hard working staff and locals in the village for welcoming people from all over the world to Nozawa again this season. To the legendary lifties, ski patrol and resort staff, thanks for sweeping the seats every time and keeping the slopes a safe and enjoyable place to slide. To the tireless lodge, restaurant and bar staff thanks for all the delicious meals and warm hospitality every time.
Special thanks to all the dedicated team at Nozawa Holidays, lost count of all the great comments I received about the terrific work you guys did on and off the slopes ensuring the guests had an amazing experience and a memorable holiday. Well done to everyone and a big Otsukaresama deshita.
Thanks to you all the good folk that have followed our reports and updates throughout the season. The number of you has been gradually increasing every year and we really appreciate it. Hope you have enjoyed the slice of Nozawa on your screen every day and it has helped you to dream of your next snow holiday. Leaving you with a few of the most popular shots from the season.
Bookings for next season are coming in quickly with all the great snow we had this last season it is sure to be a busy one with some of the peak times filling fast so if have not already booked better get on to it. Just fill out a quote form here https://www.nozawaholidays.com/bookings/
Or drop us a mail to stay@nozawaholidays.com
One of the friendly staff will get back to you with details.
Please keep checking our blog and more so our Facebook over the Green season and consider Nozawa over the warmer months too. It is an exciting and relaxing destination all year round. Stay safe and arigatou from all in Nozawa.