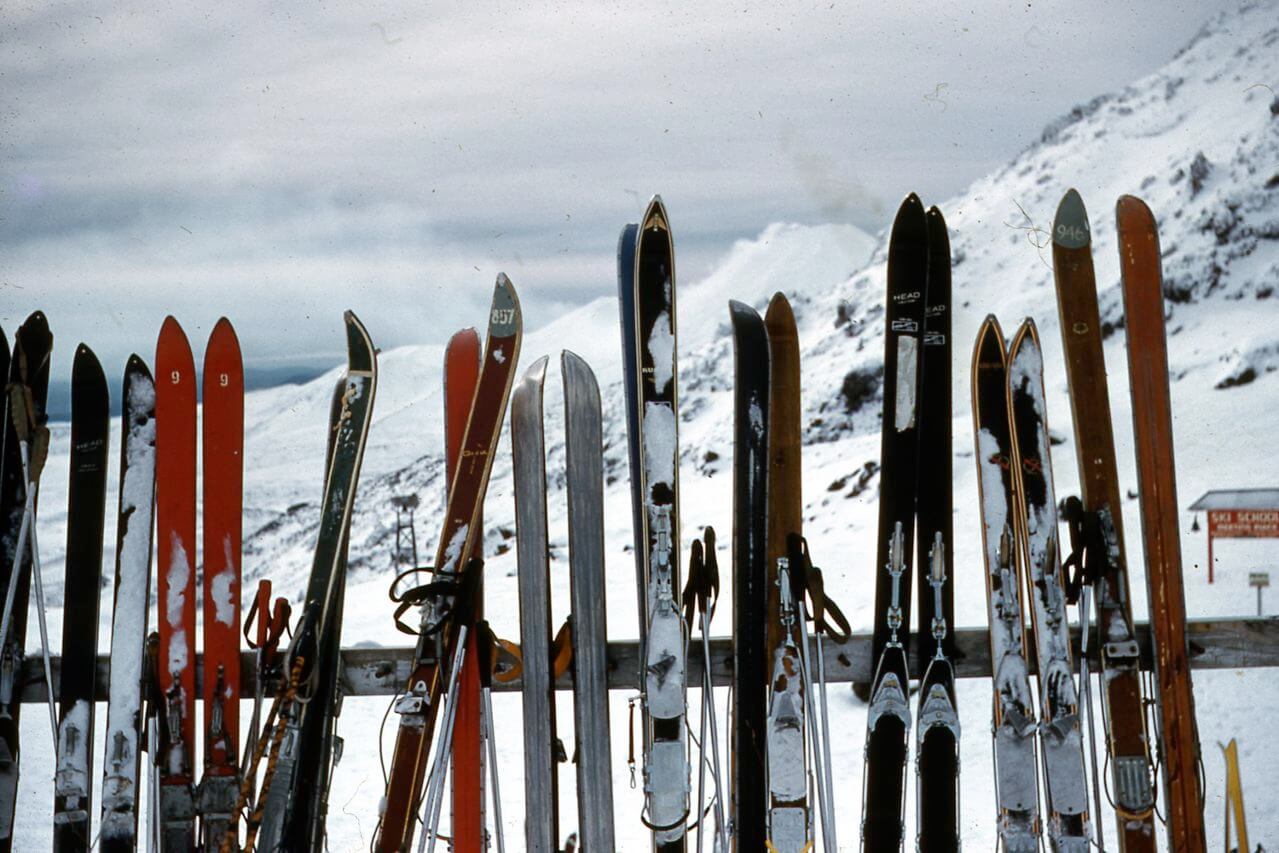 Should you Rent or Buy your Snow Equipment when visiting Nozawa Onsen?
Ski Snowboard Rental Nozawa Onsen
Ski and Snowboard gear has come a long way and it is continually evolving every year. In times gone by it was mainly beginners that were renting and all the hard core regular skiers had their own gear. However ski and board technology has changed and you wont see many straight skis, 80's ski jackets and snowboards with ski boot bindings around Nozawa these days.
Rental shops generally upgrade their gear every year or two now and have the latest gear for you to try and make the most of your 1 week or so snow holiday. The guys at Nozawa Central one of the largest shops in the village you can rent skis, boots and poles or boards and boots for as little as 2700 yen or $30 a day and they will drop it to your lodge or their Ski Locker on the slopes free of charge. Very easy with kids in tow! https://www.nozawaholidays.com/ski-gear-clothing-hire/
Pros for Renting Ski Snowboard Rental Nozawa Onsen 
Try lots of different equipment without the big outlay
If you buy all the gear you are probably looking at between $500 and $1500 outlay depending on what you go for. It could well be out of date in a few years and you are always riding the same planks. If you rent can mix it up and even swap out to suit the conditions. Powder skis one day Carvers the next. Nozawa Central give you one free swap with every standard rental and up to 3 free swaps on the Premium range then just 1500 Yen after that. If on the Improvement courses package can swap as often as you like. Some people like to try the other side and swap to a board or some skis mid week too!
Save your back and the hassle of carting gear
You don't need to cart the gear across the globe and on and off trains and buses. Skis and Snowboards are long and boots and skiwear is bulky. Airlines are getting stricter and more expensive on baggage allowances so it could cost you a fair bit more to take it all with you on the flight. Then can be a bot of a pain dragging it through Tokyo Station and navigating bus rides and small train carriages.
Gear that will glide ready to roll
The gear is always serviced, bases are waxed in the right wax to suit the conditions and edges are sharpened. (Not that you need a lot of edge in the powder in Nozawa!) You see a lot of people arriving with gear that has been sitting in the garage for a few years with rusty edges and mouldy boots that will need a bit of an investment to get up to scratch and sometimes they literally fall to pieces on the first run. If you have any problems can take it back to the shop and they will repair or replace it on the spot.
Pros for owning your own Ski and Board Gear
Buying a pair of skis or new snowboard is a bit like buying your first car. It is pretty exciting and people have been known to sleep with their new babies for the first few nights some even a whole season! You also get the exact brand and model you want. You can ship them up from the airport right to your lodge too. Just allow a day or two, here is a link https://www.nozawaholidays.com/courier-your-bags/
Instructors will often tell you your boots are more important than the skis or board. Especially if you have problem feet it is hard to go past a pair of custom or prefect fitting boots, especially the hard shell ski boots. These days a good ski shop can mould the inner and outer shell to conform to the shape of your foot and although it can cost you a bit it feels pretty nice. Jimbocho the ski area in Tokyo has quite a few shops that will do that for you. So can Compass House in Nozawa Onsen.
There is a certain satisfaction you get with waxing and tuning your own planks. You get a deeper understanding for how they ride and they will reward you on the slopes or when you are hitting that powder pillow in the trees.
Japan is generally cheaper than many countries for Snow Sports Equipment. Basically as it is a bigger market so you can pick up some good deals especially towards the end of the season. Tokyo has one main area called Jimbocho that has more skis, boards, gloves and boots than anywhere else on the planet. It is impressive to see. You can also buy gear from one the ski shops in Nozawa Onsen too. Here are a few to chose from
Ski and Snowboard Shops Nozawa Onsen
Compass House and Mt Dock
Kanamori Sports
Dimension Burton Snowboad Shop
Jones Snowboard Shop
Nozawa Central also sells new and used gear
Most of those will also do rentals and other good rental shops include
Sports Thanx
Shirakaba
St Anton
There are lots more little ones around town too and all will be happy to help sort gear for you
Whichever way you decide to go I am sure you will have a ball once you hit the slopes and there will be lots of snow waiting for you in Nozawa. If have any questions feel free to contact the guys at Nozawa Central Rentals can email them ; team@nozawaholidays.com
Check out this little video for more details what to expect for Ski Snowboard Rental Nozawa Onsen