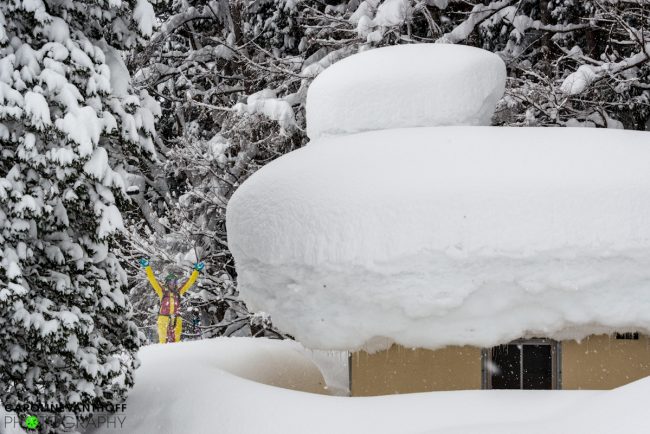 The London Ski Show is on com and plan your next ski trip to Nozawa.
If you happen to be in the area please drop in and see Akira and Katzu and all the gang from Nozawa and Japan on the Japanese stand. Get info on the skiing, onsens and culture and help plan your next ski trip. May even see Eddie the Eagle!
Europeans are getting a taste for a Nozawa Ski Trip
We don't get a lot of visitors from the UK or Europe for that matter but it is slowly growing as people discover the amazing powder snow as well as the culture and food that Japan offers over other parts of Europe.
We had some lovely Dutch girls out a few seasons back that did a story on Japan for the European magazines, they spend their lives cruising the planet in search of their next powder fix and admitted that Nozawa was one of their favourites.
They really scored on the snow front when here and had a great traditional stay at Furusato Lodge in Nozawa.Furusato Ski Lodge Nozawa Onsen /
As word gradually spreads across Europe I am sure there will be more following. We see quite a lot of Scandinavians too but not as many as Niseko or Hakuba yet by any means. Just the ones that are a but more adventurous and keen to check out some where of the beaten track. Nozawa has been a popular choice for those hard core crew from Sweden and Finland for many years now.
We have quite a strong connection with Austria thru our sister city relationship with St Anton and close ties to Switzerland and many of them are blown away by the conditions we get here and the vibe of the village.