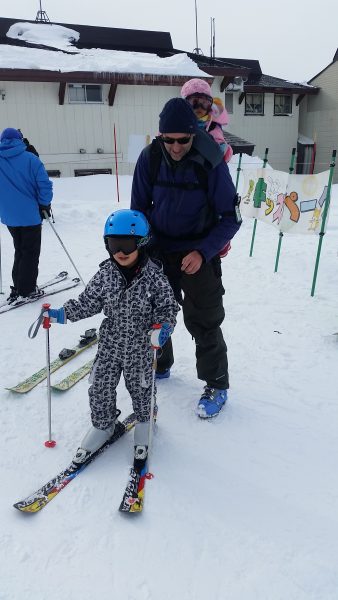 Skiing Kids Nozawa Onsen
Great little article by blogger The Urban Mum as she takes the tribe to Nozawa Onsen and gives her tips on travelling to Japan and a family ski holiday to Nozawa Onsen. As she explains it is all pretty easy and a great experience for the whole family
The Urban Mum on Skiing in Nozawa Onsen
We often talk about how great Nozawa is for a family ski holidays destination from the easy runs to easy upload on the gondolas and covered high speed quads.
However many resorts have that but not many resorts offer a truly Japanese cultural experience too which Nozawa delivers naturally. The village has been catering to families from all over Japan for man centuries so it is a natural progression to open the doors to families from all over the world.
Sure there are still some language barriers but thats half the fun and gives the kids a good excuse to study Japanese at school!
Top 10 Reasons for Skiing Kids Nozawa Onsen
We did a great article a little while back with some great reasons why Nozawa Onsen is a great choice for your next family ski holiday
Here is a link Nozawa Onsen Family Ski Holiday
Here are the top 10 reasons for Skiing Kids Nozawa Onsen
Culture
Food
The Skiing
Kids Park
Kids Lessons
The Onsens and Sparena
Japan is safe
Reliable snowfall
Great Conditions
Fantastic value
An extra one The Snow Monkeys!
So what are you waiting for get the kids excited and book a family ski holiday to Japan now. Here is a link to get a quote https://www.nozawaholidays.com/bookings/
We have lots of terrific family friendly options for accommodation from Lodges, Japanese Pensions, Apartments and self contained houses. All the time taken care of by our friendly staff at Nozawa Holidays.