Snovember Nozawa Onsen Snow Report
Farmers busy as the snow creeps lower in Nozawa Onsen!
Waking up to a wintery day in Nozawa with fresh snow falling all the way down to just above the village overnight and more snowfalls expected today. Hovering just above 0 degrees in the town and – 6 degrees up at Yamabiko!
Some sunshine expected tomorrow ahead of a " Magic Foot" of snow expected on Saturday night, with cold temps and more snow expected for Sunday and Monday. Things look set to remain chilly and that base should hold now and hopefully remain for the season.
Even more exciting is the longer range forecast which is predicting another 30cm plus dump from next Thursday night and into Friday which may well set us up for the Ski Resort to open on Saturday the 25th of Novemebr as planned! It has been a few years since we opened so early. So get on your best snow dance and keep the muic playing. Winter is getting real in Nozawa!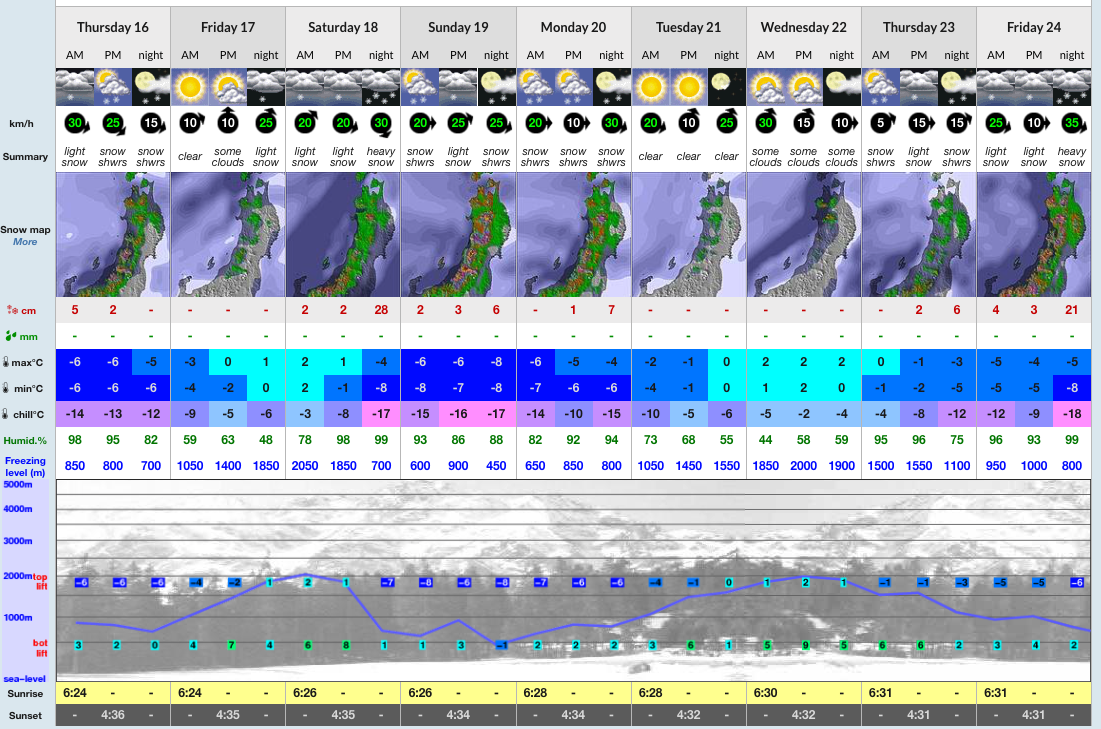 Still a few crops in the ground that the local farmers need to harvest before the snow covers them up so will be a busy few weeks ahead in town.
Keep up to date with live cams, blogs and special deals on accommodation, ski rentals and more in Nozawa at https://www.nozawaholidays.com