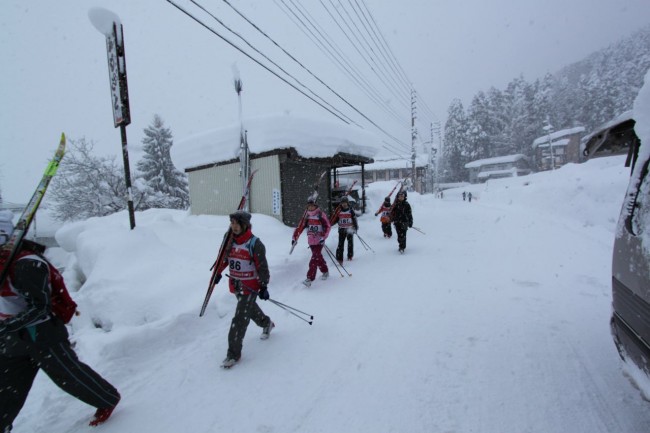 Base up top: 280 cm                  Temperature; -9 Degrees
Base at bottom; 200 cm
New Snow: 35 cm and dumping still
In the war of man versus nature we are now a distant second in Nozawa Onsen. Snow has engulfed the whole town and it is all hands on deck to try and stay on top of it.
The snow condtions on the resort are amazing. Have had a few seasoned campaigners telling me that it is by far some of the best powder they have experienced. We are quickly approaching the 300cm mark with another 35cm overnight and gaining. All this and it is still December!
Tomorrow the reports are showing we should get a window of sunshine then looking like a sun to snow pattern for a few days so will be perfect.
Anyway better get up on the roof and try and get rid of some of this snow!