Snow Gods delivering again this morning in Nozawa Onsen!
Base at top: 110 cm
Temp at Top: -8 Degrees
Base at Uenotaira station: 80 cm
New snow since close: 10cm
Weather: Snowing!
Woke up to a white sky this morning! The snow is coming down quite heavily so we are definitely in for a great day on the slopes.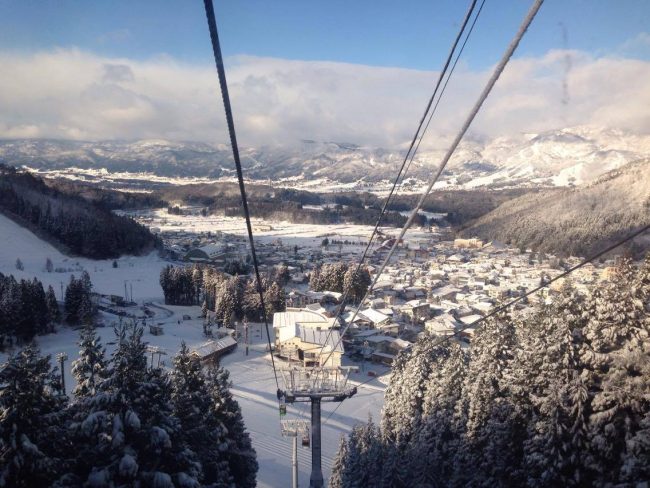 Yesterday was 10/10 with a fresh layer of powder and clear skies. To make it even better, it was so quiet on the slopes that it felt like we were in a private winter wonderland! We are expecting an extra 20cm today although that will be followed by bluebird skies so I recommend hitting the slopes in the next few days.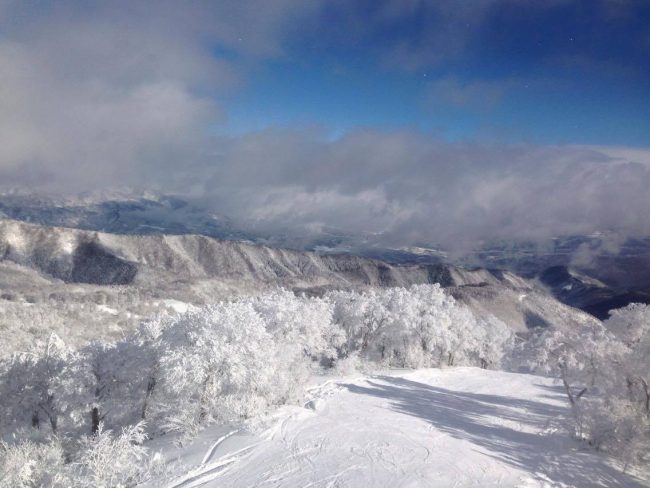 We have an exciting weekend ahead with free sake and hot soup at Yamabiko Gelende tomorrow 17th Dec from 11am! So what better way to start off your weekend? Then on Sun 18th its the famous Neo Bar's Opening Party! This is always a lot of fun so if you are in town then we hope to see you there on Sunday night.
Furthermore, we are still hoping that more slopes will be opening tomorrow and it's looking hopeful with the amount of snow coming down now, although we will just have to wait and see…
In the mean time, pop over to Gondola Cafe for a coffee! Situated in Mt Dock, just underneath the Nagasaka Gondola Station, it's the perfect place for a morning coffee before hitting the slopes.
For more info on the cafe, follow Mt Dock Gondola Cafe Facebook page! Prepare yourself for an array of latte art photos and yummy food.