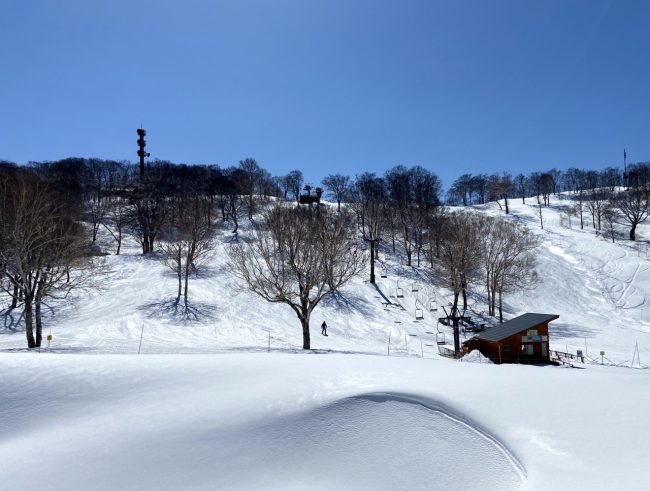 Bluebird April morning for Nozawa 
The sun is beaming early this morning and looking like a great day to get a bit of Vitamin D in Nozawa. We ended up getting 5 cm of fresh snow yesterday so a nice little top up for the upper slopes. Base currently at 180cm and temp up top -4 degrees. Wind is pretty much non existent so for anyone about should make for a beautiful day. Temps expected to drop tomorrow night and about 10cm of fresh snow expected. Funnily enough the forecast offering few little top ups of snow over the coming week or so at this stage and temps remaining fairly stable. 
Check out the web cams for a little bit of Friday inspiration Nozawa Onsen Web Cams
Stay safe and have a great day.