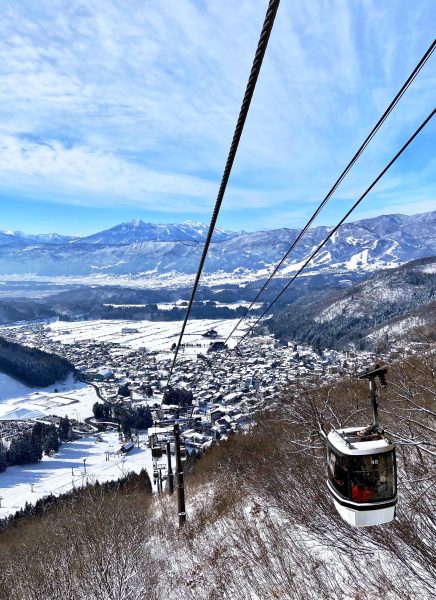 New Runs and Lifts open today!
Snow Report 30th of December 2019
Temp at the top; 1 degrees
New snow since close; 5cm
Base at the top; 90cm
Snow conditions; Good on piste
Weather; Cloudy with light winds
Exciting news with parts of the lower mountain opening up this morning, Hikage and Nagaska Slopes are now open. So one step closer to opening the whole mountain, but it will take a few more dumps to see that happen.
A bit of a surprise last night with the resort reporting a dusting from up top. It should be a good day out there even with the cloudy weather, there is a small chance of snow at the top throughout the day but it is getting warmer. Yesterday was a magic day on the slopes with blue skies and great snow conditions underfoot. The views were spectacular!
We are looking forward to the New Year and the forecast has it bringing a good dump of snow for us on the 31st of December and to the 1st of January 2020.  Check out the Nagasaka slope for a great place to be during the count down and fire works.
Current runs open: ⁣
⁣All Yamabiko Courses A – E  Numbers 1 – 5
Kokenashi A, B ⁣Numbers 6 and 7
Uenotaira course⁣ Number 8
Paradise Course Number 10
Yunomine Course A and B Numbers 11 and 12
Mizunashi Slopes A and B Numbers 13 and 14
Bunabayashi Forest Trail course Number 15
Hikage Slope Number 29
Nagasaka Slope Number 33
Kumataka Course Number 39
The Snow Park Number 45