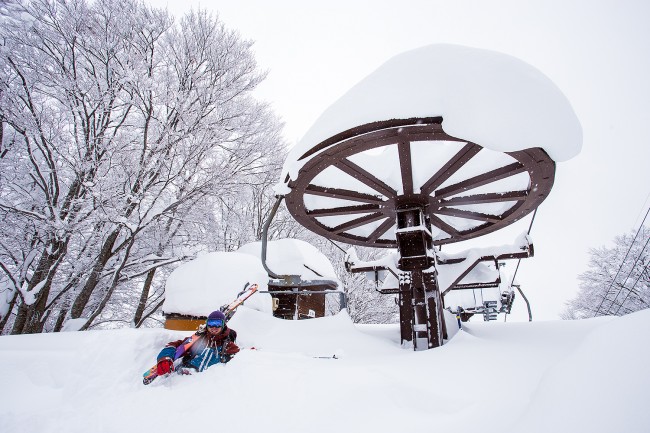 Base up top: 290 cm    Temp Top;  -8 Degrees
Base at bottom; 200 cm
New Snow since close: 50 cm
Weather; Partly cloudy
It looks like the very heavy snow we have had for the past couple of days has finally abated. Small patches of brief blue sky are gradually making appearances with the occasional isolated snow shower passing over. We expect a continued clearing trend today with hopefully a full bluebird afternoon. Light winds are forecast. The snow is extremely deep off piste so its recommended to avoid these areas without adequate experience and equipment in dealing with the overhead depths.
Yesterday only the lower slopes were open with horrendous wind conditions up top. Nevertheless there was so very fun riding to be had on the lower black runs out of the wind and blowing snow. The village was as spectacular as it gets loaded up with deep snow. It was possible to ski right down to the main road.
Looking at the forecast, snow is expected tomorrow on the upper slopes, with rain down low. A cooling trend is forecast for sunday monday with the freezing level making a rapid decline. Winds are expected to be moderate.