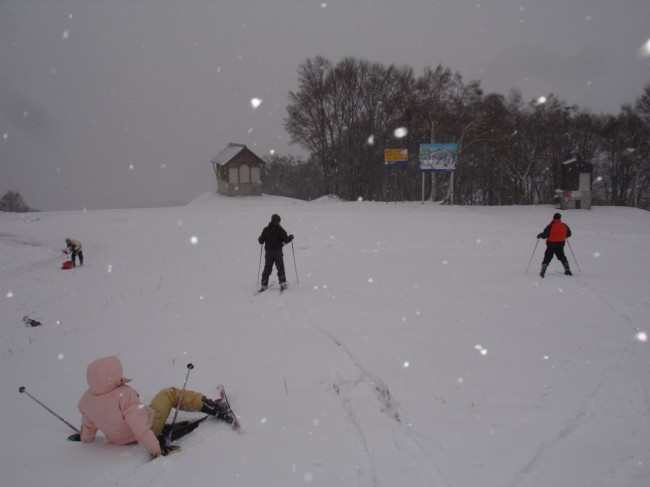 Base up top: 30cm         Temperature; -8 Degrees
New Snow: 5cm
Exciting news from Nozawa Onsen we have woken up to snow falling in the Village this morning.
Not sure what time it started but there is a few centimeters already gathered on the doorstep and nice big flakes are falling outside as I drink my morning coffee.
Great to see and should mean we received a decent amount up top. This should hopefully see the resort open tomorrow morning Saturday December 10th. We should know later today so will try and post an update on our twitter and facebook feeds.
Some enthusiastic skiers yesterday could not wait for the Lifts to open.  They hiked up the slopes and slid down with huge smiles on their faces. We do a lot of backcountry touring in March but this was a rare case of front country touring and was great to see.
The snow should continue to fall lightly today then tomorrow the forecast is sunshine so fingers crossed for a beautiful start to the season. We still have good availability for the next two weeks so anyone keen to come up to the mountains we look forward to having you