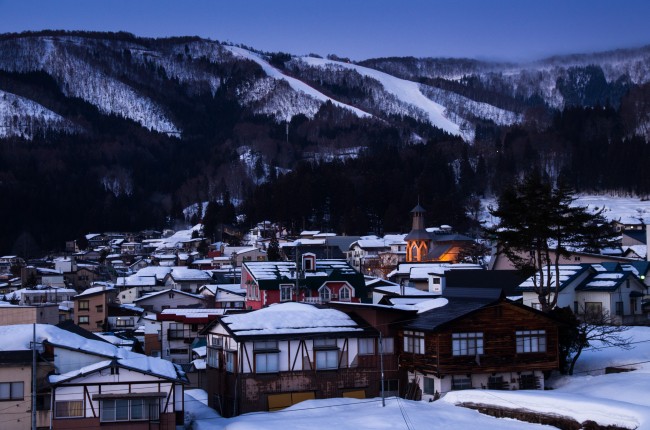 Base up top: 350 cm
Temp Top; 0 Degrees
Base at Uenotaira 290cm
Base at bottom; 165 cm
New Snow since close: 0 cm
Weather; Sunny with light cloud cover
NEWS FLASH: Gab has done it again! This morning Gab won the annual top to bottom ski race for the second year in a row.  Well done!
We will probably see some light rain in the town tonight that should fall as snow above the mid station, but before that arrives the day promises to be great spring skiing on excellent snow – also perfect conditions to build a snowman of two.
We were blessed with a great day yesterday after the fresh snow that we received and the mountain was alive again as the weekend warriors joined in for some fresh turns.
Tomorrow looks to be another bluebird day and we will see temperatures rise over the next couple of days with generally good weather and light winds.  There looks to be some light rain mid week before we get some more snow closer to next weekend.