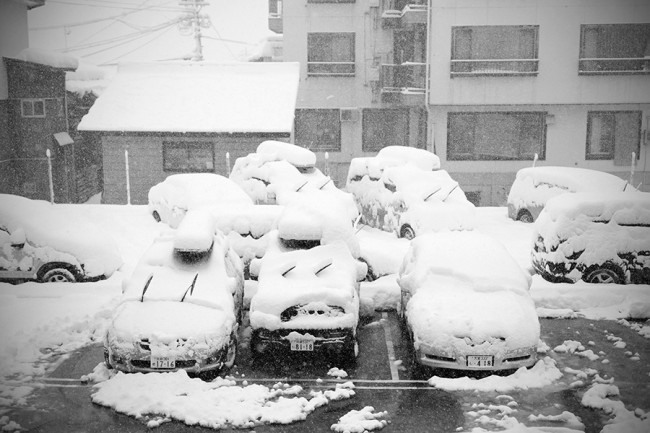 Base up top: 180 cm    Temp Top; -5 Degrees
Base at bottom; 70 cm
New Snow since close: 3 cm
Weather; Cloudy
Its an overcast morning here in Nozawa Onsen and we are still experiencing the occasional light flurry. Light winds and minimal crowds will ensure a fun day up on the slopes. There are still a few hidden fresh lines on offer amongst the trees although good directional control is needed as there is still some brush exposed.
Yesterday was an excellent day in Nozawa Onsen. Even with the weekend influx of visitors it was easy to find some deep un-ridden stashes. The groomed runs were also in fine form with many of the mountains pistes making their season debut.
Light snows continued to fall for there remainder of the day yesterday, before gradually abating during the evening.
Later today we expect cloudy conditions to remain with isolated snow showers. There is even the possibility of some blue sky making an appearance this afternoon.
Looking further ahead the forecast looks promising for a moderate dump commencing Boxing Day night. Christmas day should be bluebird with light winds. Whereas snow showers are expected on Christmas eve.