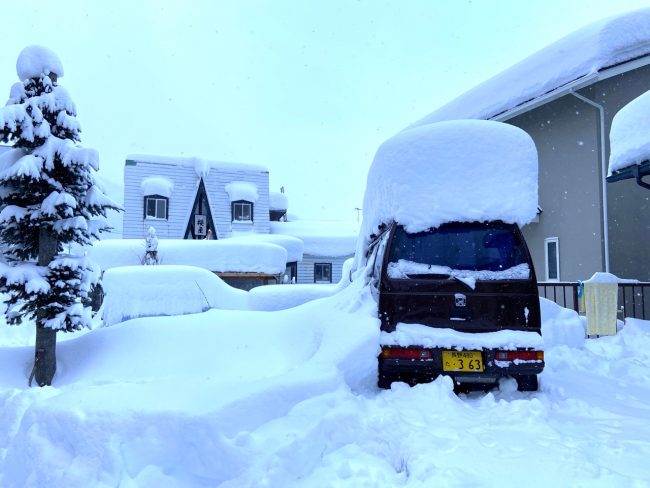 So Much Snow Nozawa
Another 45cm tops of a huge week
Temperature up top: -9 degrees
New snow since close: 45 cm
Base at top: 275 cm
Snow conditions: Powder
Weather: Light snow
Here we go again, add another 45cm to the tally in what will probably be the best week of the season. What an incredible run of snow which has pretty much salvaged what was the lowest snow year on record. Snow is set to continue this morning before tailing off around lunchtime. Even some breaks of clear weather are a possibility for later in the afternoon. All around the riding will be good with the fresh coverage. The mountain will be a little busy owing to the Japanese public holiday so best to seek out the more overlooked areas.
Yesterday was a great day on the hill with good snow conditions and mostly fine weather. There were a lot of tired legs around with many back to back big days necessary to take advantage of the conditions.
Looking ahead we've got a couple of lacklustre days on the program. Tomorrow will be fine but warm- spring conditions. All good there. But then unfortunately it looks like a couple of days of rain towards the weekend as a low tracks up from China. Not ideal. But at least it seems to swap back to snow by late weekend with a decent but not intense run of snow. Best to make the most of the good conditions here and now.
We have had a few last minute cancellations so drop us a mail if keen to come up and get into all this snow Book Nozawa Holiday Now