Spring Best Place Japan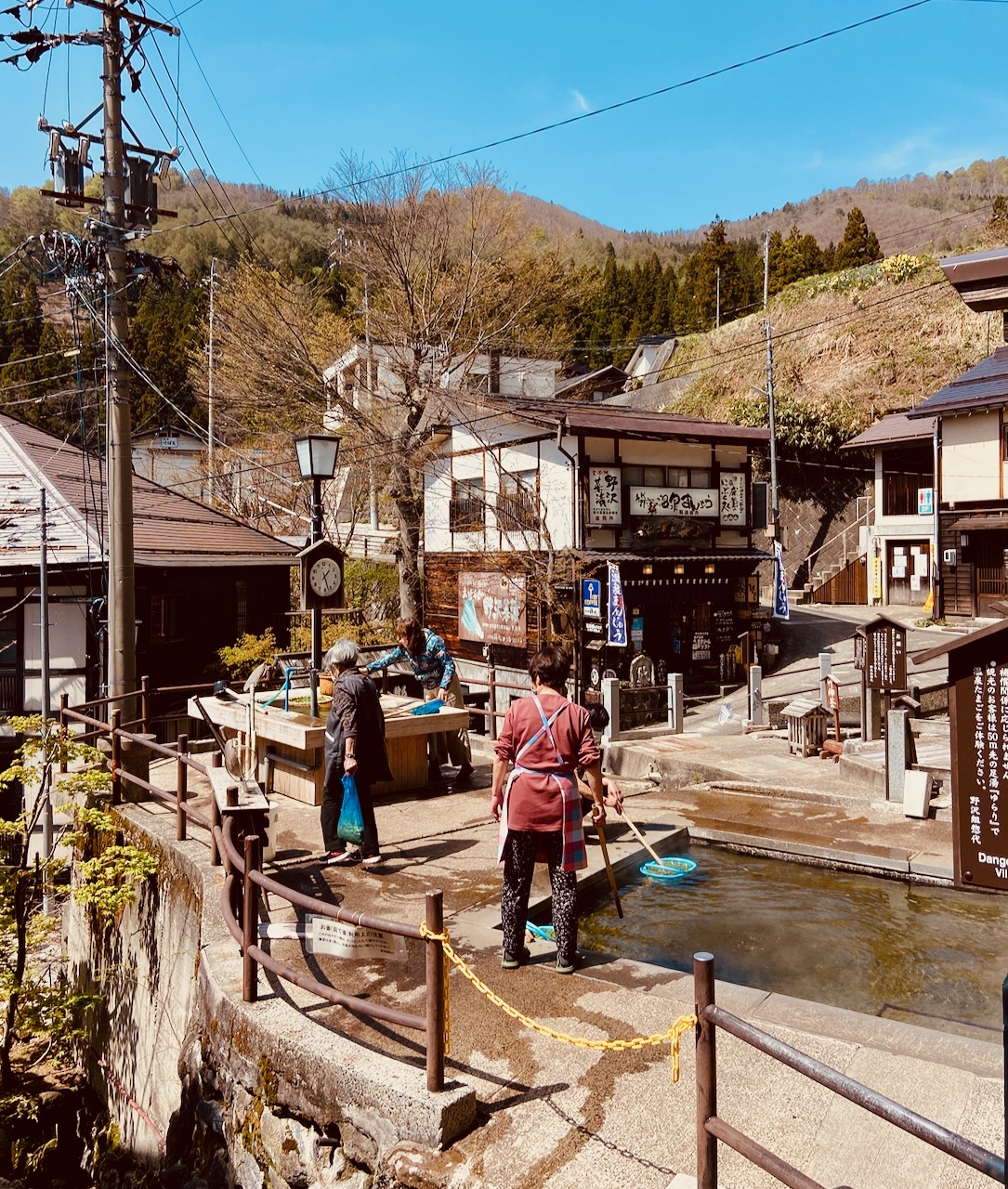 Golden Week ready to kick off in Nozawa 
Tomorrow Friday is the first day of the long Japanese Golden Week holiday, a collection of four national holidays within seven days combined with some well placed weekends. Checking the bookings and looks like a few arriving in town tomorrow for a night or two then busy again on the 3rd and 4th of May. 
Spring Best Place Japan
Many guest houses, cafes and restaurants along with the Ski Resort are getting ready to welcome everyone for a great week ahead. Still 120cm of base up top at Yamabiko a lot more than many seasons thanks to the stellar Snow Fall we had this year. Nice sunny day down in town today and still a cool breeze blowing across the mountains. Temps are set to plummet tomorrow and we may even see a return to winter feel for a few days with some rain but then snow expected on the higher peaks. Saturday morning the sun should return and I am predicting it will be one of the best days of the holiday for the slopes. 
Of course this time of year is not all about the skiing. It is a great time to explore the village and surrounding areas. Hiking, Biking. Onsening and just taking in the relaxing mountain atmosphere. If still keen to come up jump on the site as still have lots of good availability. https://www.nozawaholidays.com/availability/
This shot up at Ogama the cooking onsen and a great place to spend some time and watch the locals cooking up the mountain vegetables. Have a bite to eat and even an Onsen yourself. Hope to see you in Nozawa over the Golden Week Holiday. Take care and have a great break.