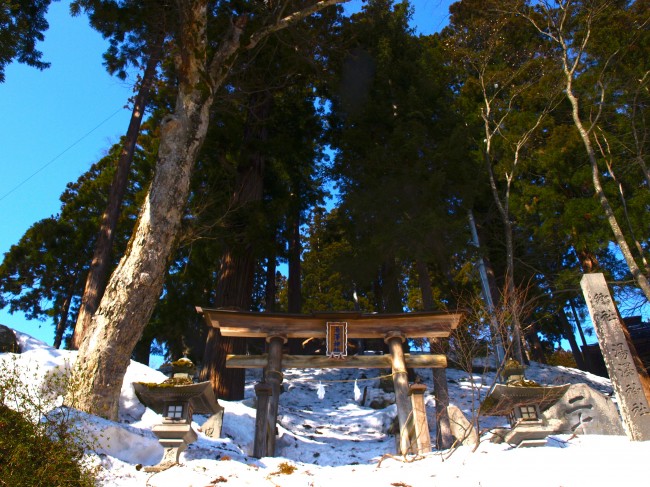 Base up top: 365 cm        Temperature; +3 Degrees
Base at bottom: 210 cm
New Snow: 0 cm               Weather: Blue sky
Warm spring conditions today in Nozawa. Temperatures are in the plus and climbed up to 3 degrees on the mountain this morning. Reward for all the early birds in town with perfect conditions on the slopes and nobody around in the early hours. Is getting a bit slushy now with temperatures over 10 degrees down here in the village. But still great fun to play around and try a few new tricks in the Snow park up at Uenotaira. Wonderful blue sky again. Great day to enjoy lunch or a beer up on the mountain at one of the great restaurants.
Superb conditions yesterday. In the morning there were plenty of fresh powder lines on offer. Got a bit slushy in the afternoon, but over all a fantastic day. Not a single cloud in the sky all day long and again a stunning sunset in the evening.
After the warm spring conditions from today it looks like temperatures will drop overnight and snow will start coming in tomorrow morning. Heavy snow on the forecast Saturday afternoon. Have a great weekend and see you hopefully soon here in Nozawa.