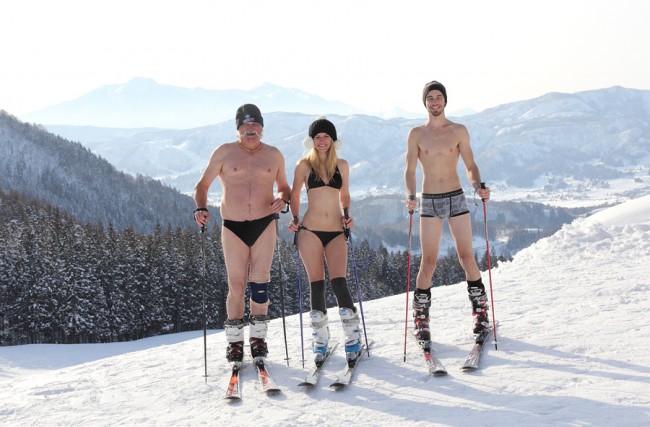 Base up top: 405cm Temp Top; +1 Degrees
Base at bottom: 220cm
New Snow since close: 0cm
It's a warm day here in Nozawa Onsen, one of the warmest in some time with positive temperature right up to the peak. The feeling of spring is definitely in the air for, at least the time being. Wildlife sightings are become increasingly frequent with birds, groups of Kamoshika and even occasional sightings of black bears. But winter is not quite over yet with another dump of Japan powder expected on the weekend.
At the moment we have mostly overcast conditions, light winds and even lighter crowds. It will be a fun day for skiing with firm and fast pistes early that will become slushy during the afternoon.
Yesterday was a picture perfect day. Clear blue skies and cool temperatures lasted the afternoon. The visibility was simply excellent with perfect views of the surrounding Japanese Alps and even the Sea of Japan out to the west. Skiing was also excellent with plenty of deep fresh powder on offer through the trees, especially in the morning. Crowd levels were exceptionally low.
Looking at the weather predictions we should see these spring temperatures persist until Friday night. Tomorrow should be a clear bluebird day, classic spring conditions. We expect some wild prefrontal weather to pass over on Friday with some rain possible, luckily it will only last a short time. A moderate dump of snow of at least 20cm, possibly more is looking likely for Friday night. Light snows and cold temperatures should continue till around Monday.