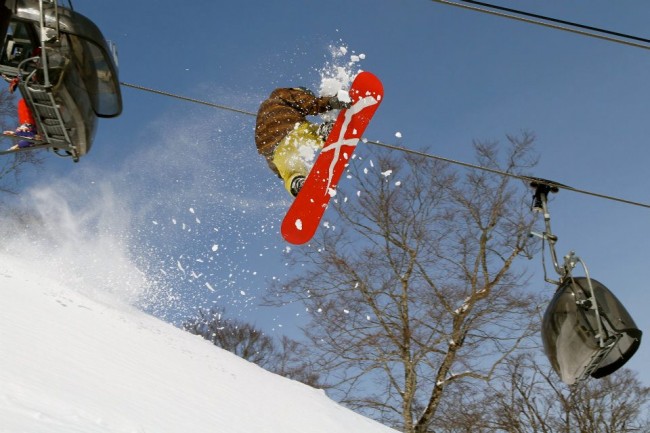 Base up top: 355 cm        Temperature; -1 Degrees
Base at bottom; 215 cm
New Snow: 0 cm               Weather; Overcast
Not a lot happening on the weather front at this stage with mostly cloudy skies and some patches of blue poking through.
Up top is looking fairly foggy and some snow is expected to roll in later today getting heaviest tonight.
Bit of a hive of activity today with the Spring Festival going on up at Yamabiko. The resort has buried some treasure in the 350cm base up there and up to the guests to find it.
Yesterday was a mixed bag with some rain below but big flakes were falling from the sky up top at one stage and created a bit of fresh to enjoy. Visibility was not the best with a shifting fog bank up and down the resort. But all in all a better day than was expected.
Snow is still forecast for the next few days and the freezing level is dropping down to as low as sea level just briefly. Then sunshine expected Tuesday, may be a good day to wheel out the BBQ. Have a great weekend and enjoy the festivities and snow.