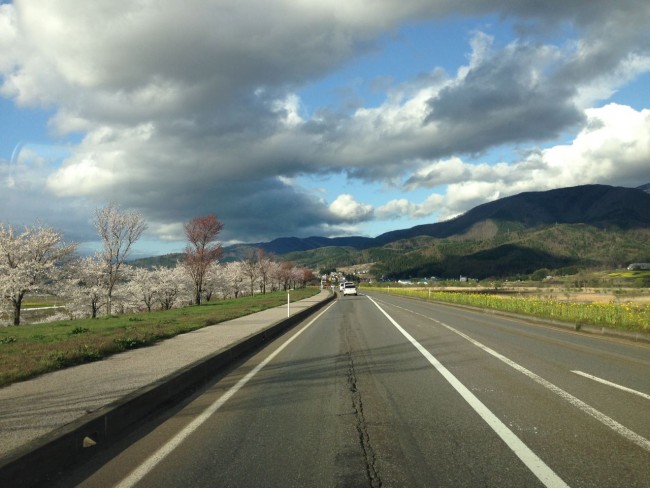 Base at top: 40 cm
Temp at Top: 5 Degrees
Base at Uenotaira station: 20 cm
New snow since close: 0 cm
Weather: Sunny
Took a drive out of the village a bit over a week ago down to Iiyama and saw spring in all its glory with white Cheery Blossoms or Sakura on one side of the road and yellow Nanohana flowers covering the fields on the other.
When you see those you know spring is well and truly upon us, and it is beautiful. The sign of new birth and warmth transcending across the country side.
The resort is still hoping to stay open until May 8th the end of Golden Week but with only 40cm remaining up the top think it will be a hard call. Still a bit of white up top on the cams though so all the die hard winter fans should get up and make the most of it.
The forecast is showing some heavy rain coming in on Thursday and funnily enough some snow forecast for up top on Friday. Will have to wait and see.