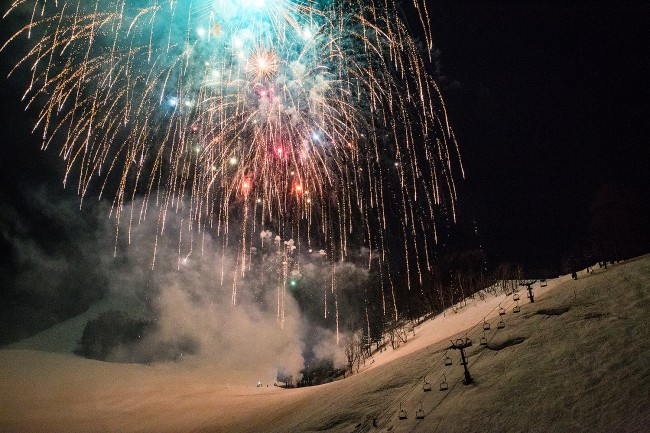 Base up top: 400 cm    Temp Top; -3 Degrees
Base at bottom; 225 cm
New Snow since close: 0 cm
Weather; Overcast
The latest forecast is in and since this time yesterday we have seen predictions make some incremental upgrades to both snowfall amounts and wind strength for next weeks series of fronts. This could be one of the last prolonged period of very cold and snowy weather for the season, at this stage we are expecting just under a week of cold conditions with snowfalls. Snowfalls are expected to be heaviest Monday night, Tuesday and then again on Wednesday night. Heavy falls are expected during the subsequent time periods with lighter falls mixed between. Will this weeks snow surmount to a base depth of 5m? All bets are on and it remains to be seen..
The spring skiing in Nozawa Onsen over the past two days has been sensational. Again, yesterday we had firm conditions in the morning softening the perfect amount during the afternoon. The groomers were on fire and even with weekend crowds putting in their best efforts, remained smooth and fast all day.
Last night we also saw the lantern festival on the Hikage slopes with an awesome display of lights, colour and booming fireworks. An impressive turnout as a huge crowd of mostly Japanese tourists marvelled at the spectacle.
Today we will have somewhat different conditions to yesterday. The snow will be slushy from the outset with warmer overnight temperatures and a thick fog has enveloped they resort. This may affect snow speed as increased humidity introduces moisture to the snow, it will likely be running slower than yesterday. Sticking to the well groomed pistes will be the best bet.