Spring Skiing Japan – Nozawa Onsen
The end of March and all of April is officially spring skiing in Japan. Nozawa Onsen Ski Resort is open until May 6th to bring in the "Golden Week" holiday in Japan so we still have over 1 month to go in the season.
This year Spring arrived a little earlier than normal, some years we can still be getting some good size dumps all thru March and even a few in April. This year the ski season kicked of early opening at the end of November so feels like the whole Winter has shifted a little to the left and spring has come early. Even without the dumps we have had some fabulous days on the mountain and still have a very respectable 260cm base up top today. This video from Yesterday 24th of March
Checking the 9-day forecast and looks like we are in for blue skies as far as the eye can see with light winds so should make for some beautiful Spring ski days. Not a lot on offer for the hard core "powder hounds" but for young kids and the Silver skiers it is a great time to be in the mountains. The freezing level is getting up there and the bottom will no doubt be slushy but the slush can be lots of fun. It is sometimes refered to as "Poor Mans Powder" and depening on the consistency can be forgiving but still fast and lots of fun.
The Resort plans to keep the whole mountain open until the end of March with Sunday April the 1st being the last day. Then they will close the bottom lifts and cut the road that runs along the bottom of the resort so can get car access. Depending on the snow level you can still ski top to bottom but it does predominantly become a top of mountain affair.
Spring Skiing Japan – Nozawa Onsen
There can be lots of advantages to coming to Japan and Nozawa in April and enjoying the spring skiing
Advantages of an April Ski Holiday in Nozawa
Still lots of snow!
Warmer days for the kids
No lift lines
Easy to get into your favorite restaurants
Discounted Accommodation& Lift Passes
Enjoy the Cherry Blossoms
Travel to other parts of Japan in nice conditions
All of Nozawa Holidays properties are 20% off in April and Lift passes are also discounted. Bring a big group and can do you an even better deal.
Spring Skiing Japan – Nozawa Onsen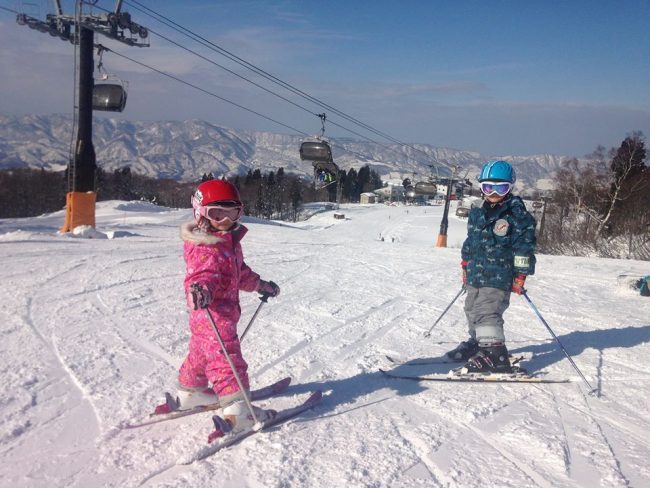 Here is a Family Package deal to Ski Nozawa Onsen in April. Perfec t for the Easter Holidays
Spring Japan Family Ski Holiday
7 Nights Stay based on Japanese Style Tatami Room with Share Bathroom
Healthy Breakfast Included Daily
6 Days Lift Passes
Use of all the Village Hot springs
All from just 67,650 yen per person Adults (Approximately $AUD 795 at current rates) x 2
Children from just 32,825 Yen (Approximately $AUD 385 at current rates) x 2
Total = 200,950 Yen or Approximately $2360 at current rates
Sakura or Cherry Blossom Season in Japan
The Cherry Blossoms are a huge drawcard for coming to Japan and if you can combine them with some days on the slopes I am sure your better half will love you! They have started to come out already in the south of Japan and even Tokyo has just begun to bloom and "Peak Bloom" is only a few days away expected around 29th of March!
This ofcourse changes every year slightly but is around this time and amazing to see as the whole of Japan comes out of winter hibernation and embraces Spring in Japan.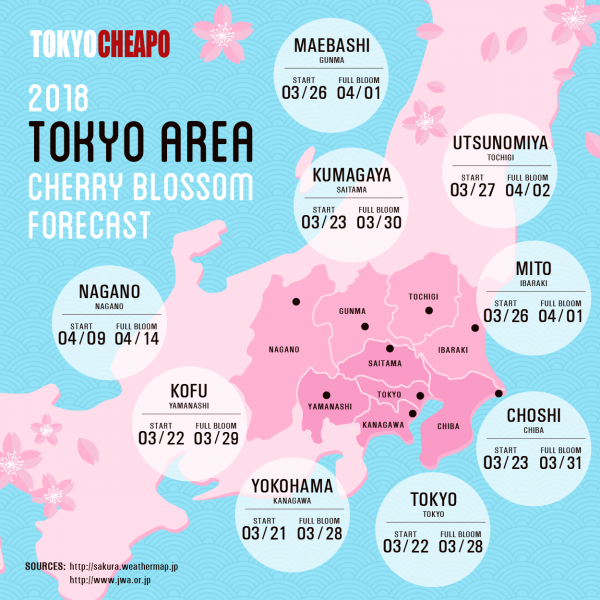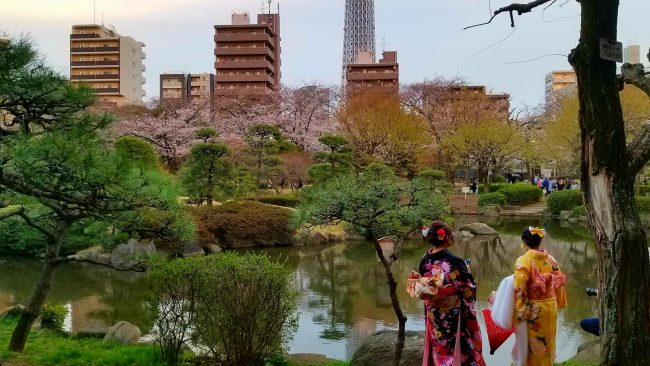 Snorkelling and Surfing in Japan
Don't forget to pack your snorkel for a different reason than to breathe in the powder at this time of year. Japan is a very long country from the North to the South. Total 3008 Km to be exact from North to South with a total of 6,852 Islands in between! Amazing and hard to believe and only 430 are actually inhabited so thats a lot of Islands to explore.
The most Southern Island is called Okinotori Shima which is further south than well known Okinawa and almost touching Taiwan. It can get very tropical anywhere from Kyushu south and all the islands are warming up now. We take a trip every year at the end of the season to the south in April to warm up and dive, paddle and surf.
Here is a link to a trip we did a few seasons ago to Zumami Island. Just a few hours travel and very cheap by plane and ferry but a world away from the still snow covered Nozawa. A great combination if looking to come Spring Skiing in Japan.