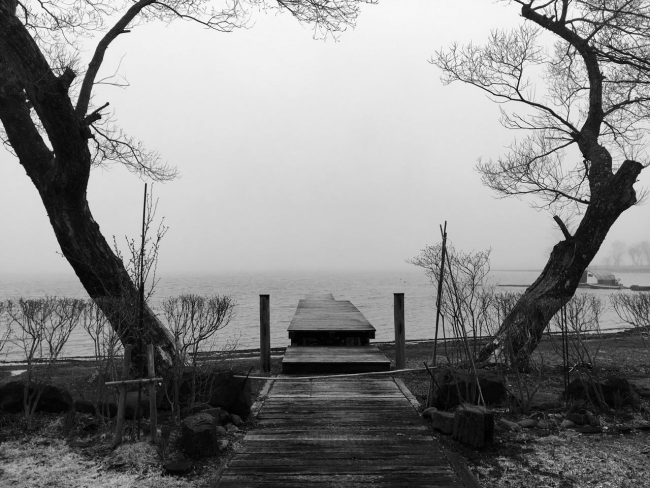 Spring Time Nozawa Onsen
The Green Season is coming to Nozawa
We get a long winter in Nozawa, the official ski season started on the 7th of December and will finish on the 7th of May. That's 5 long months of some amazing ski conditions. So we are very fortunate in that we can ski nearly half the year in Nozawa Onsen.
Having said that Japan is a remarkable country where you can experience 4 distinct seasons Winter, Spring, Summer and Fall. All amazing times of the year and all very different feels. Naturally most people would think Winter is a favourite for the skiing but for me I love Spring this time of year. You can still ski both in the resort with lifts or you can go ski touring in Nozawa and nearby Mountains. At the same time Nature is coming to life and little pockets of green, pink, yellow and all the colours of the rainbow are exploding around you.
Spring Time Nozawa Onsen
In Nozawa you can Mountain Bike, Hike, Onsen and even go for a paddle on the lakes or river. Only need a wetsuit if you fall in! This photo is Lake Nojiri or Nojiriko as it is know and is a huge lake only about a 45 minute drive from Nozawa Onsen nestled below the mountains behind Madarao. Beautiful spot for a Sup or Canoe Paddle, a yoga session or to just chill out and warm the bones after the long winter.
It was really popular with Nozawa locals in the 80s especially for Windsurfing but like most places around the world the love of the wind has dwindled. Might see if we can bring it back this summer!
Here is a link to other cool stuff to do over the Green Season in Nozawa and it is a beautiful and peaceful time to visit the area with very few guests you can fully enjoy all the onsens, restaurants and nature without the crowds. Kaiya Nozawa Lodge, Nozawa Central Apartments and Nozawa House are all open and great places to stay with rates half price of the wintertime! Hope to see you in the Green Nozawa