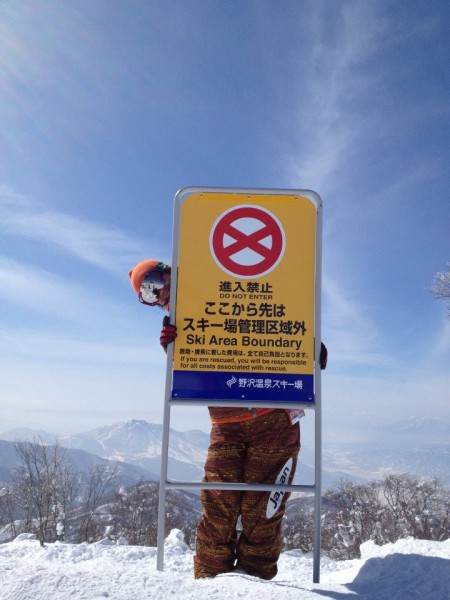 Base up top: 365 cm                  Temperature; 0 Degrees
Base at bottom; 250 cm
New Snow: 9 cm                           Weather; Snowing
The snow and winter vibe has returned to Nozawa today. Still not super cold and not heavy but heard snow sliding of my roof in the early hours of this morning, always nice to hear.
Up on the slopes looks like 10cm has been deposited so far and set to snow a bit over the next few days with the temps dropping.
Was an eventful evening last night with 4 skiers lost up on the mountain after dark. Two different groups, fortunately all were found eventually, the last one just before midnight. Lucky for them they had a few things on their side. No new snow had fallen so could find their tracks, it was a warmer night than usual and they had a few handy tools at their disposal.
One group had an iphone and was able to use GPS to notify us of their location. The other guy by himself had a compass with him. Even with these they would have been looking at a long cold night if it were not for the fast and efficient rescue work of the ski patrol, groomer drivers and resort management. It not only took up a lot of their time it also put them in a dangerous situation.
It serves as a good warning to anyone trying to be a bit adventurous, it is very unpredictable outside the resort boundary, and it could have been serious. Ski with in your limits, know where you are, it can be pretty cold and lonely once the sun sets so please exercise some common sense and stay in the resort area.
The lost souls will be up for a pretty hefty rescue bill but it could have cost them a lot more. They are stoked to have made it to a warm bed and very grateful for all the assistance.