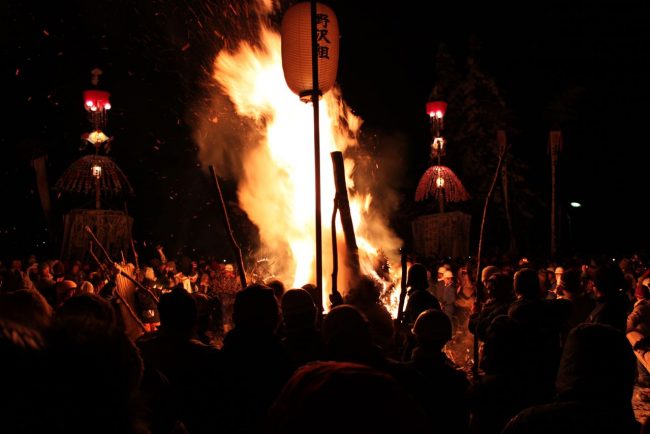 This week's " Lodge of the week" Aitoku still has rooms! It is no secret the month of January is the busiest of the season in Nozawa and especially the middle of January. The famous Fire Festival always falls on the 15th of January every year and it is also in the middle of School holidays for many countries so a lot of families like to be in Nozawa at that time.
Good news is if you are in the same boat and cannot come another time due to school commitments we still have some good options available but yes things are filling up.
Lodge Aitoku has rooms for most of January still and it is a terrific choice just 50 m from the slopes. It is run by the Nishikata Family and Nishikata san better known as "Mr Nice Guy" together with his wife and Mother do an amazing job interacting with the guests and ensuring they have a terrific stay in Nozawa.
Mr Nice Guy comes from a family of Olympic level Ski Jumpers! Yes Eddie the Eagle style jumping and his brother won some Olympic Medals over the years. Nishikata san was also a great jumper and the walls are covered with Skis, Trophies and memorabilia. He is still actively involved in scouting and coaching for the major Japanese Universities.
From his travels competing and the last few years of hosting overseas guests his English has improved a great deal and he always loves a chat and a drink when you return from the slopes. His wife Hitomi san is an amazing cook and the breakfasts in the traditional dining room are always a favourite.
It is an older style lodge but a great traditional Japanese style feel and amazing location just near the Karasawa lifts with a little bar called Rotus Root next door and great Okonomiyaki Restaurant called Tonkichi around the corner. Villa Nozawa is also close by so the staff there are always on hand if need any help.
Aitoku always gets awesome reviews can check some here Trip Advisor Aitoku Lodge Nozawa Onsen
Feel free to add one if you have stayed with the family.
If want to look and book can check it out here
Aitoku Lodge Nozawa Onsen Japan
Rooms probably wont last long over January anyway so better get your skis on….