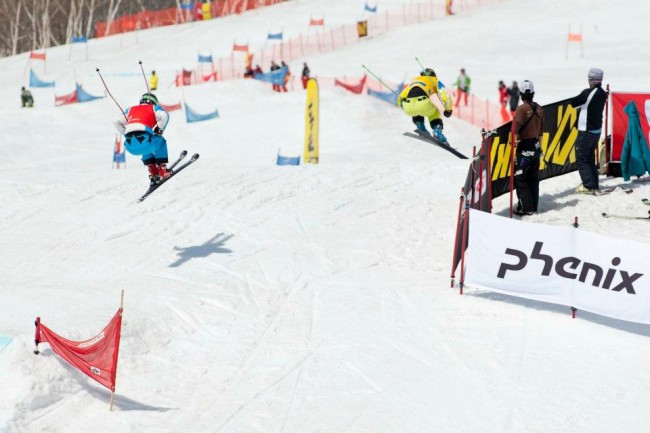 Base up top: 315 cm        Temperature: 8 Degrees
Base at bottom: 110 cm
New Snow: 0 cm               Weather: Sunny
After a busy weekend we are back to normal here in Nozawa and you have the slopes all to yourself again. Real spring skiing today with temperatures well above freezing and T-Shirt Skiers could be spotted already in the early morning hours. Great fun to carve the first tracks on the freshly groomed slopes and enjoy a cool beer over lunchtime in the sun.
Slushy but good conditions yesterday with the sun out all day long. The top runs were the best and skyline yet the perfect run to finish off the day. Still top to bottom in middle of April here in Nozawa. Can you believe it?
Forecast looks good for the next few days. Sunny spring conditions until end off the week. We are still open and ready for you so come on up to Nozawa Onsen.