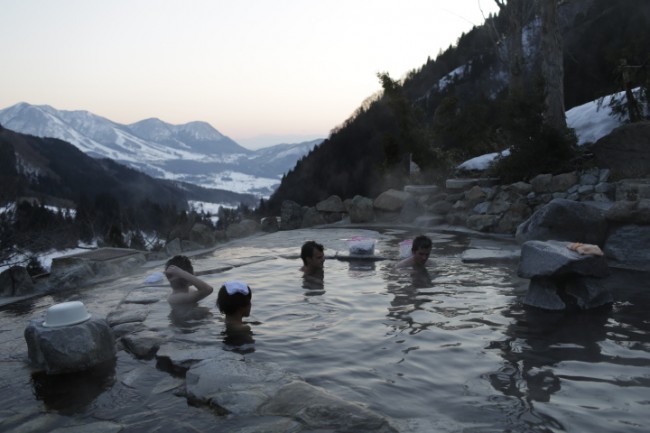 Base up top: 360 cm        Temperature: +2 Degrees
Base at bottom: 190 cm
New Snow: 0 cm               Weather: Overcast, Windy
Not too much action today on the slopes in Nozawa. Strong winds closed down the entire mountain by lunch time and skiers could only enjoy the morning on the runs. The top lifts were closed from the start. The Challenge and the Hikage runs were still good fun to ski before the wind picked up more and forced everything to a halt. Guess can't complain much as this is the first day in a great season where lifts came to a complete stopp.
Good excuse to explore Nozawa Onsen a bit more and enjoy a nice, hot Onsen.
A wonderful day yesterday. Cloudless blue sky and not many people around. The bottom runs were a bit slushy but good fun to ride and on top the conditions stayed nice all day with still some powder to find.
Still a bit of wind on the forecast for tomorrow with colder weather and snow rolling in tonight. We are looking forward for a nice fresh top up here in Nozawa.