Summer Festival Nozawa Onsen Japan
Take no Ko Matsuri – The Baby Bamboo Festival
Sounds like a great reason to celebrate. This is a fun festival and one of my favourites as goes for over a week and the heart of the village is converted into a night market feel. The weather is nice and warm so great to sit outside and enjoy a bbq bamboo stick and a cold beer!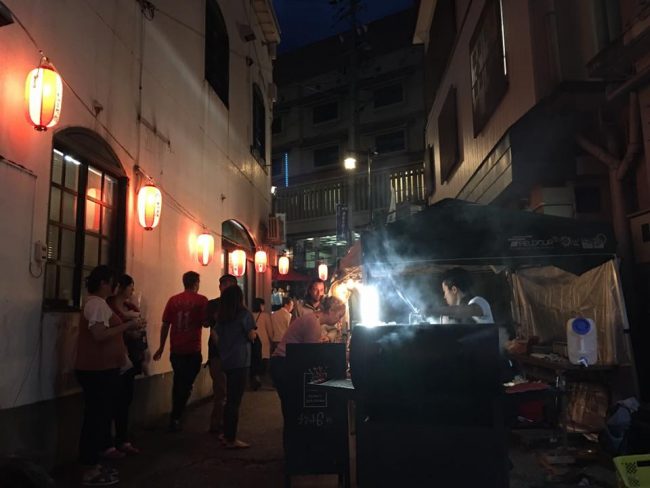 At this time of year the bamboo shoots start to pop up in the forests surrounding Nozawa and the locals go in and collect them then cook them up in various ways along with other wild mountain vegetables.
The baby bamboo shoots are sweeter and softer than the more mature ones that are more popular in other parts of Japan.
The Festival runs every night from the 9th of June to the 18th of June and is mainly along the little laneway behind Kawahara Yu Onsen below Kaze no Iie Italian restaurant. It is a little laneway you probably don't even notice in winter but comes to life and has a great vibe at this time of year.
The Tourist office also offers tours where you can pick your own shoots and vegetables up in the mountains.
The most famous festival in Nozawa is the Fire Festival or " Hi Matsuri" which runs every year on the 15th of January. It is a spectacular festival and one of the most famous in Japan. But it is a very busy time of the year as peak ski season so sometimes better to come outside that time if can. Here are some more details on that festival
https://www.nozawaholidays.com/news/nozawa-onsen-fire-festival-check/