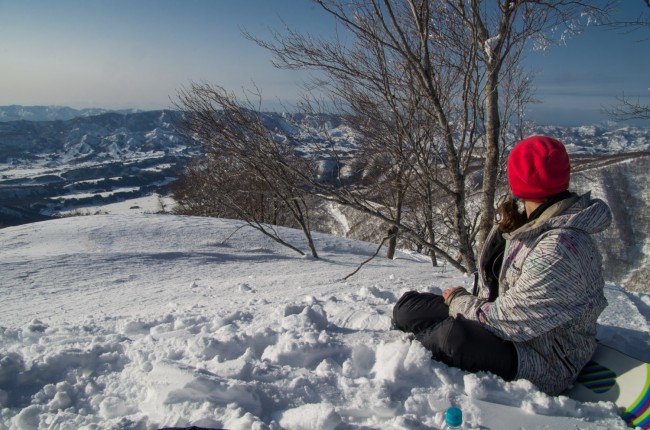 Base up top: 365 cm
Temp Top; – 3 Degrees
Base at Uenotaira 295cm
Base at bottom; 180 cm
New Snow since close: 0 cm
Weather; Sunshine
Seems a bit strange to wake up without a foot of fresh in the Village. Nice sunny day outside and for a change no fresh snow overnight. Should be nice up top with still some fresh stashes around. The groomers should be fast but soften up as the day warms up.
Yesterday was an awesome day on the mountain with almost a foot of fresh snow and beautiful sunshine. As we thought no crowds to talk of and plenty of fresh tracks up for grabs. Some people were calling it the best day of the season. Pretty amazing for mid March.
On the forecast still looking like a big dump at least for the upper part of the mountain tomorrow. The warmer temps may bring some rain in the village. Then light snow and colder temps of Friday before some more sunshine into the weekend. Also the big downhill race on this Sunday so come and support Gab the reigning champion and manager of Villa Nozawa.