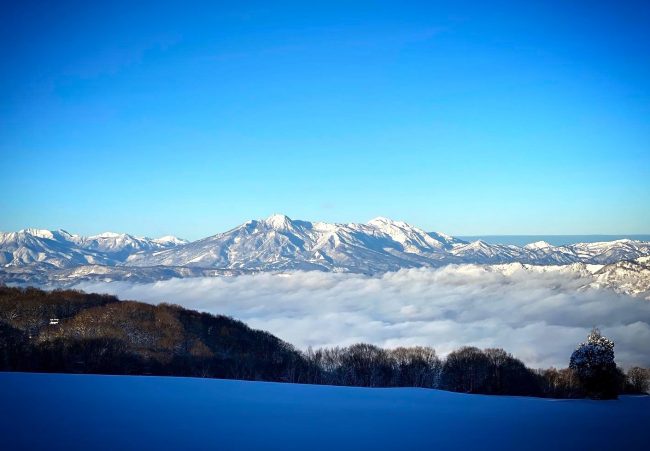 Sunny Sunday in Nozawa!
Not a bad looking morning at all in Nozawa, this view from up top on Paradise slope and definitely living up to its name! 
If have a few minutes check out the web cams as it looks fantastic up top https://nozawa-onsen.com/nozawa-webcams/
The snow kept rolling in most of the day yesterday and eased into the night to reveal a beautiful bluebird day today. 
Currently sitting under a sea of cloud or "unkai" down in the village but up on the slopes conditions look fantastic. 
Temp at the top; -6 degrees
New snow since close; 5cm
Base at the top; 95cm
Weather; Bluebird sunny day with very light winds 
People were grabbing powder stashes yesterday just off the runs and there will no doubt be a few on offer today too but probably won't last long with the New Years folk flowing in. Similar runs open today as yesterday down to the bottom of Paradise slope. Nice and cold up top now but will warn up as the day goes on and into tomorrow before dipping dramatically on Tuesday and more snow expected. 
Have an awesome Sunday out there it is going to be a beauty. 
Photo by Panorama House Buna arigatou