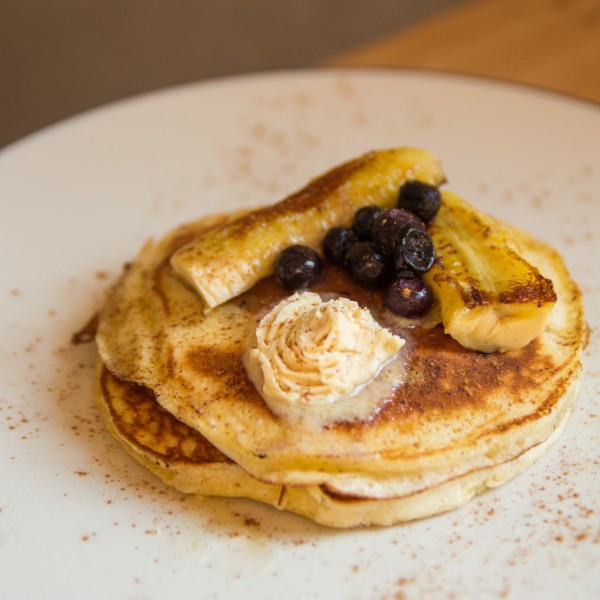 Base up top: 350 cm
Temp Top; 0 Degrees
Base at Uenotaira 280cm
Base at bottom; 160 cm
New Snow since close: 5 cm
Weather; Sunny with light cloud cover
It's not always about the snow in the village of Nozawa Onsen. Before you head out to face the beautiful sunny day, with 5cm of fresh snow, it's important to have a lovely breakfast in one of our lodges… like Blueberry Pancakes with Grilled Banana and Cinnamon Butter.
Yesterday started with great weather before visibility reduced in the late afternoon and we received a nice dusting of 5cm to freshen up things a little.
As the temperature continues to raise it looks like tomorrow will bring some rain with the possibility of it turning to snow up top in the evening.  Further ahead we should have a nice spring day on Wednesday followed by some snow beginning Thursday night that should continue through Friday.