Lodge of the week – Takagiya Traditional Ski Lodge Nozawa Onsen
Takagiya lodge is in the heart of Nozawa Onsen just near the post office and stones throw to the Shinden Hot Spring Bath. The Mori couple runs it and the Mum and Dad operation is a great welcoming Japanese local feel. Mori san will often offer the guests a warming glass of Whisky in the eveings and although doesn't speak a lot of English will make every effort to have a good chat with all the guests. He was a top level skier in his day so always excited to talk about your day on the slopes. Mrs Mori runs a tight ship in the spacious dining room and they make a delicious breakfast everyday.
Soba Suzuki restaurant is located just over the road and open for Lunchtime feasts in a quaint traditional setting. Then an easy flat stroll to all the other restaurants and bars on the main street just 300m away. Straight up the hill to the slopes about 300m too and can leave your gear at the Nozawa Holidays Ski Locker free of charge. Nozawa Central Ski Rentals is also just around the corner to get your gear sorted and they will drop the gear at the Ski Locker for you once hire sorted.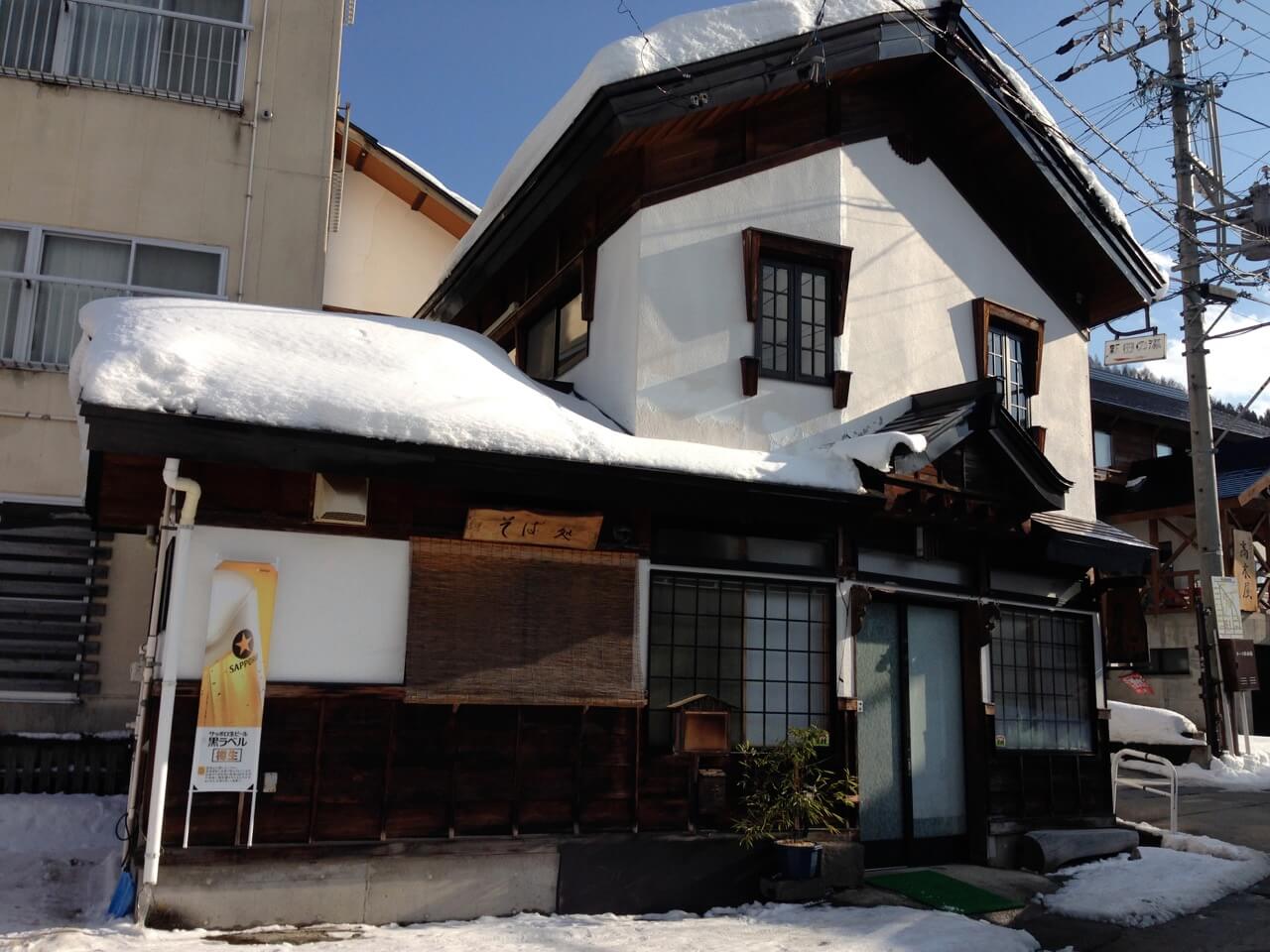 Takagiya Traditional Ski Lodge Nozawa Onsen Facilities include:
Lounge room, drying room
Mainly Tatami style rooms all a good size and feel
Share Japanese style bathroom and an Onsen just 50m away
Located just near Nozawa Central Rental
Great breakfast included
WiFi at Lounge
Friendly local family
Rooms are all traditional Japanese Tatami style rooms with comfortable futon bedding and great views across the village to the mountains on the other side
Rates Takagiya Traditional Ski Lodge Nozawa Onsen
Just 7000 Yen per person per night for Adults and kids 5500 Yen per person per night including a delicious breakfast.
Availabilty
Still good availability over Christmas right up to the New year then all of February and March which are the best times on the slopes in Nozawa
Here is a link to look and book and the Mori family look forward to welcoming you soon Takagiya Traditional Ski Lodge Nozawa Onsen
If looking for an amazing authentic local experience with a friendly family then Takagiya Lodge is a great choice in Nozawa