Temperatures Dropping Nozawa Onsen
Tonight is the Fire Festival!
The festival dates back to 1863 and it's about praying for a plentiful harvest, good health and good fortune for the coming year.
The 25 year olds and the 42 year olds of the village play the most important role. An old belief in Japan dictates that, for men, these years are unlucky ages. Over the last few days, those villagers have been constructing a shaden (shrine) from the beech wood they pulled down from the mountain on Friday.
During the festival, the 42 year olds will sit on top of the shaden and the 25 year olds stand guard at the base. Torch bearing villagers of all ages will then attempt to break through the guards and light the shaden on fire!
The attack lasts for about one hour, after which the 42 year olds call an end to the ceremony and the shaden together with the tôrô are set on fire as an offering to the Gods.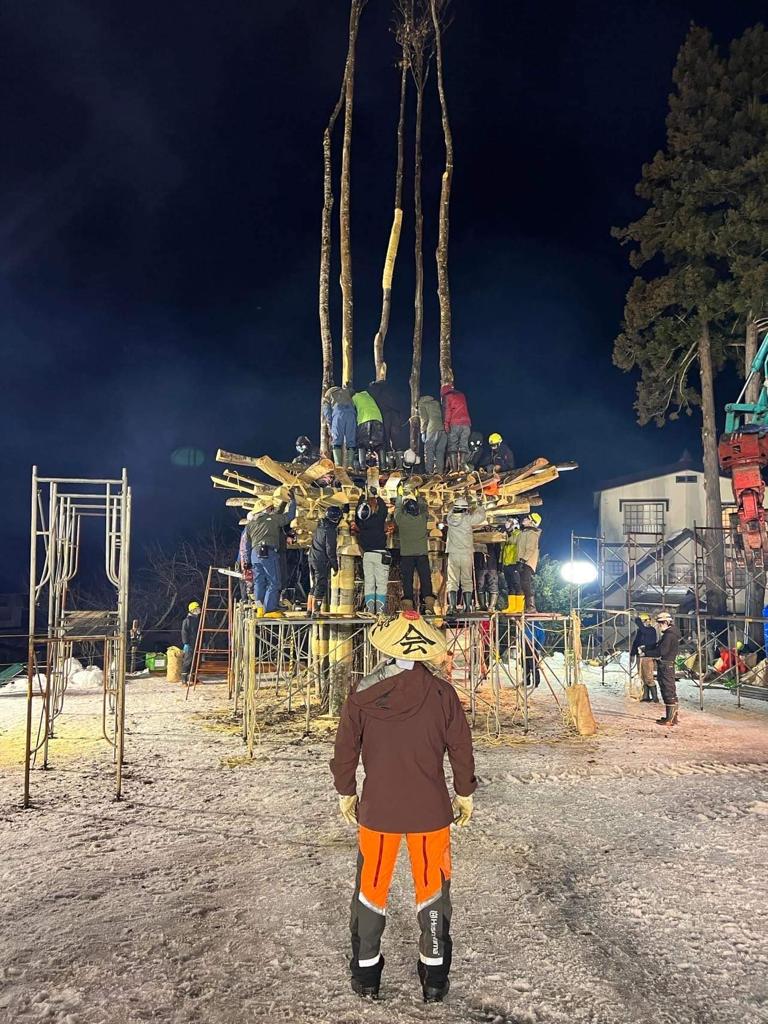 TODAY:
Temperature at the top; 0 degrees
New snow since yesterday; 0cm
Base at the top; 150cm
Snow conditions; Compacted snow again so we recommend sticking to the groomers. The freezing temperatures after the three sunny days have also made the runs icy so please be careful.
Weather; Cloudy today with the chance of scattered light snow showers.
LIFTS IN OPERATION: All lifts apart from the Hikage Quad and Karasawa Double are open… the Challenge Double IS open this weekend!
RUNS OPEN: Same as yesterday
SNOW FORECAST:
After unusually warm temperatures the last few days, temperatures are beginning to drop again! There will be light snow showers this evening, getting heavier tomorrow, hopefully delivering just under 20cm as the week begins. Lighter snow showers for Tuesday and Wednesday. The long-range forecast is still holding strong with another Siberian snowstorm on its way later in the week.
Tag #nozawaonsenjapan to share your day out in Nozawa Onsen!