Thank you from Nozawa Onsen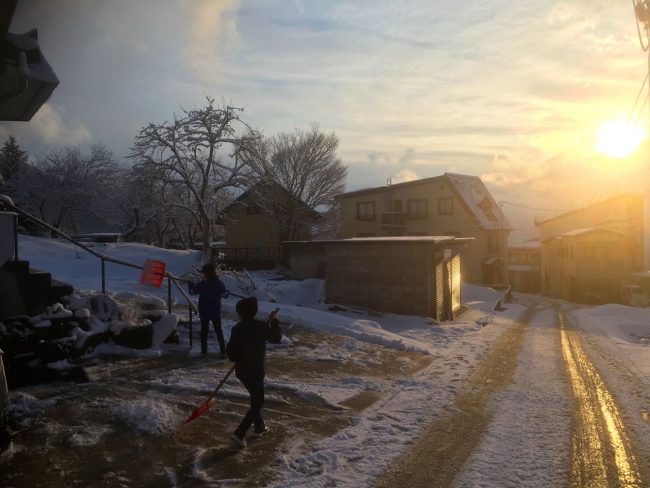 Today the Sun will set on the last day of the Ski Season in Nozawa Onsen.
It is also "Children's Day" or Kodomo no hi and we have a beautiful Sunny day up on the slopes so a good day to get up with the kids one last time.
This photo was from April the 2nd just over a month ago when we got 100cm of snow in the first 3 days of April and the kids were working hard on the shovels.
It has been an awesome season and we hope everyone that visited had a fantastic time. A huge Thank you and "Arigatou Gozaimashita" to everyone that came up to Nozawa this season, it was a pleasure having you stay.
The season ran for almost a full 5 months and in just 7 more months we will be doing it all again, so hope to see you on the slopes next season in Nozawa.
If making plans but have not booked yet best to get in soon. Here is a link to book https://www.nozawaholidays.com/bookings/
We also hope you have enjoyed our daily Snow reports and thanks a lot for tuning in. Would be great to see you over the Green Season or next Ski Season. Until then stay safe and Sayonara.