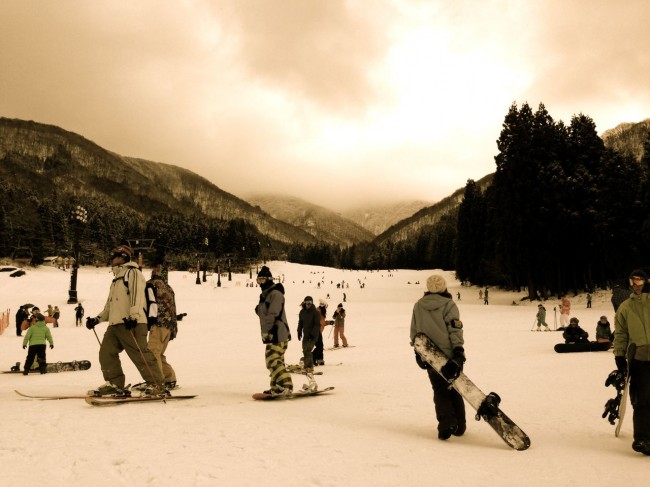 Base up top: 190 cm        Temp Top; -4 Degrees
Base at bottom; 95 cm
New Snow since close: 10 cm
Weather; Varied
Woke up to snow falling lightly in the Village this morning. Not sure what time it started but we got 10cm out if it up top. Nice change after the rain we got hit with yesterday.
The sun is shooting thru now so should shape up to a pretty reasonable day on the slopes. Yesterday the snow was good up top but a bit heavy going on the lower slopes.
The New Year crowd is in town but not as bad as previous years. Was at the Gondola at 11am and only a really short line and was flowing well.
Anyway get your dancing shoes on for tonight and look forward to seeing you on the slopes at Nagasaka or by the temple to bring in the New Year in Nozawa.