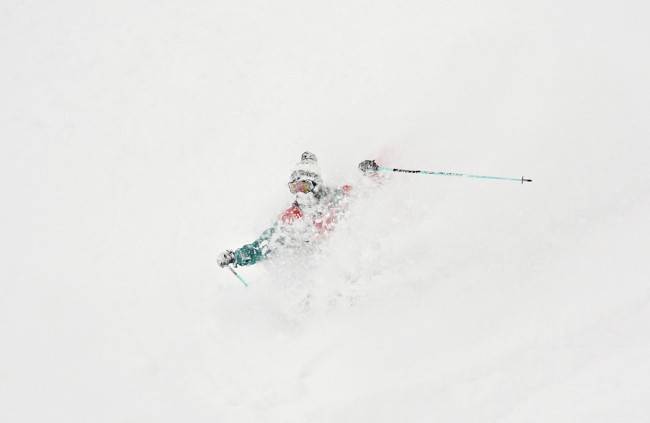 Base up top: 340cm Temp Top; -15 Degrees
Base at bottom: 195cm
New Snow since close: 15cm
Wow, what a day it was yesterday! We had some of the deepest powder of the season as heavy snowfalls continued all day. Even with the holiday crowds (which thinned out in the afternoon) it was still possible to find fresh tracks through the trees all day. Areas which were tracked in the morning quickly filled in with fresh snow and within hours up for grabs again. It's safe to say that yesterday was one of the best days of the season so far.
Yesterday also saw some of the most unstable conditions this year, with slides occurring on even more moderate slopes. Many areas were simply too dangerous too ski, even with the necessary gear and experience, especially the backcountry. One skier broke an avalanche on a side country run which resulted in serious injuries. It is better to avoid certain areas on days like yesterday and live to ski another day.
Today it looks like the snow clouds have moved on for the time being at least. Snow continued well after last lifts yesterday adding 15cm of cover; there should be more than a few very deep fresh tracks on offer today.
The total snowfall from this storm is now 80cm and avalanche conditions remain very high. Long weekend crowds moved on yesterday afternoon so the mountain will feel very quite indeed.
As the forecast stands, we should see further snowfalls tonight and tomorrow morning before a partly cloudy day on Thursday. Friday should see building snow showers and another solid dump is looking likely on Friday night into Saturday.
Enjoy your day.