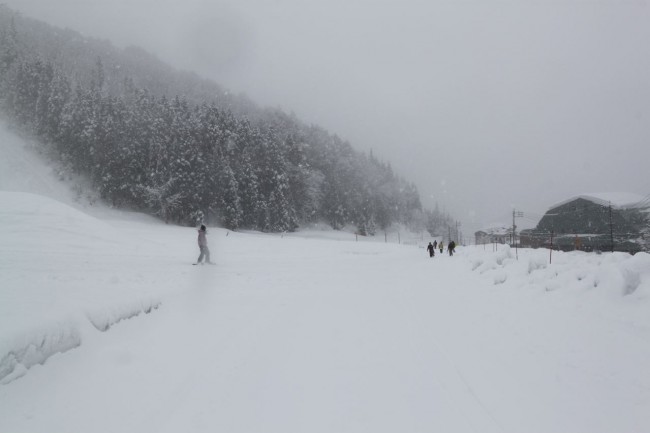 Base up top: 360 cm           Temperature; -2 Degrees
Base at bottom; 240 cm
New Snow: 20 cm               Weather; Snowing Lightly
All those late nights dancing and sacrificing brain cells has paid off and after quite a break we have been blessed with 20cm of fresh snow in Nozawa Onsen this morning.
It started yesterday but was pretty much sleet most of the day and just started to settle after dark. My car had about 15cm on top this morning. It was pretty wet down here but should be nice up top. The official report is showing -2 degrees and powder. No one has returned yet so should be pretty sweet.
Race day tomorrow and a few of us are having a run. The Hato Guruma Cup as is known is the fastest person top to bottom. Looking like a sunny start to the day so should be good conditions for all.
More snow coming in behind that too until Tuesday so looks like we are seeing some March magic creeping into Nozawa.