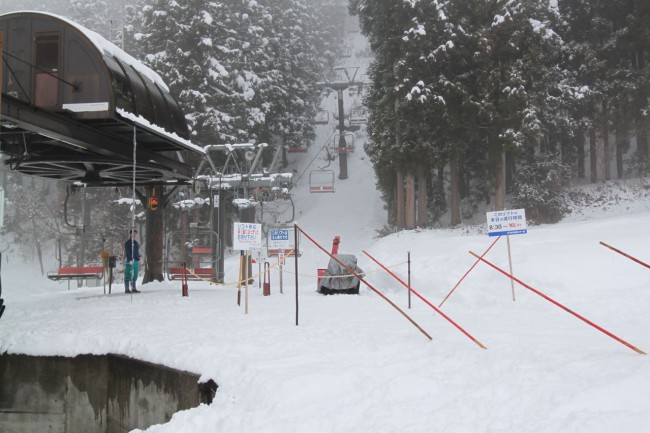 Base up top: 140 cm        Temp Top;  – 1 Degrees
Base at bottom; 50 cm
New Snow since close: 0 cm
Weather; Foggy
Bit of a buzz in town this weekend, the first that the whole resort is open. Still pretty quiet though and no lift lines to report!
Was raining a little bit in town early but should have been some light snow up top. Visibility is not the best but snow condition should still be great.
Yesterday was a great day on the slopes with fresh powder and the clouds lifted in the afternoon for an amazing scene.
We may get a bit of sunshine tomorrow then looking like some good falls ahead. Anyway top to bottom out there on almost all runs so enjoy and welcome to Nozawa.