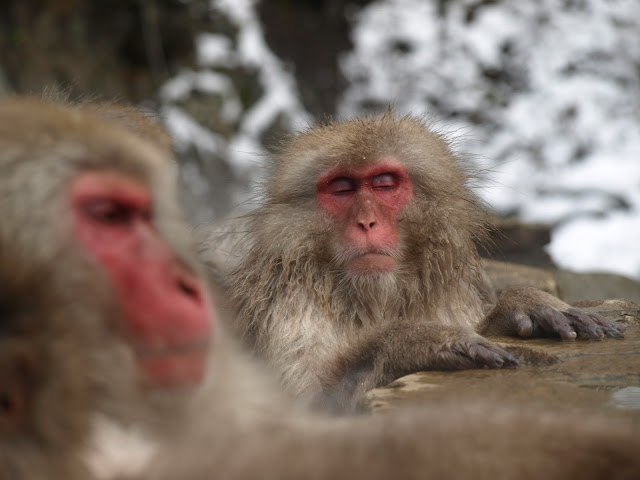 Base up top: 360 cm        Temperature: -7 Degrees
Base at bottom: 185 cm
New Snow: 15 cm               Weather: Snowing
What a day yesterday with strong winds shutting down the whole ski resort for the first time this year by lunch time. The heavy wind continued all afternoon and evening. Unlike other places in Japan there was luckily no damage reported in Nozawa.
While it was raining down low, snow was falling up top and brought more than 15cm of fresh overnight.
The snow keeps on coming this morning with big snow flakes falling from the sky out the window right now. Still quite windy but by far not as strong as yesterday. The top part of the mountain will stay closed for the day but with fresh powder on the slopes the bottom runs will be beautiful to ski on.
More snow on the Menu for the next few days. It will snow pretty much through until Saturday. Once the wind slows down and the top lifts reopen, which should be the case tomorrow, there will be a lot of fresh powder to enjoy in Nozawa. So make your way up to Nozawa Onsen. The slopes and the Nozawa Holiday Team are still ready for you.