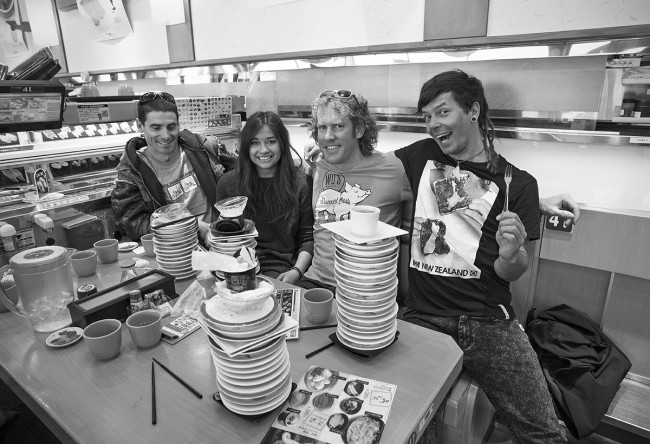 Base up top: 320 cm Temp Top; +5 Degrees
Base at bottom; 130 cm
New Snow since close: 0 cm
Weather; Clear
The long run of spring days has continued today. Partly cloudy freeze thaw conditions are expected today with the groomed runs being firm, softening throughout the day. Off piste areas will produce some excellent spring corn snow. For this time of year the base is holding up really well. Compared to the same time last year we have about a half meter greater snow depth now. This means that an extended period of great spring skiing is expected right to the close of lifts in early May.
Likewise yesterday had some outstanding spring skiing on offer. The groomed runs were soft, slushy and fast. The off piste areas were excellent of the upper mountain, becoming stickier in the lower elevation areas. A strong spring sun shone all day will only a few high level cirrus clouds about. Long range views were obscured by a light haze blown in on the south winds.
Looks like we have some incoming weather in the next few days. A very warm peak tomorrow with likely rain before a colder front moves over overnight into Monday. Heavy snow is expected but only above about 1200m. Tuesday, Wednesday and Thursday next week should be clear. Another weather event is predicted for late next week.