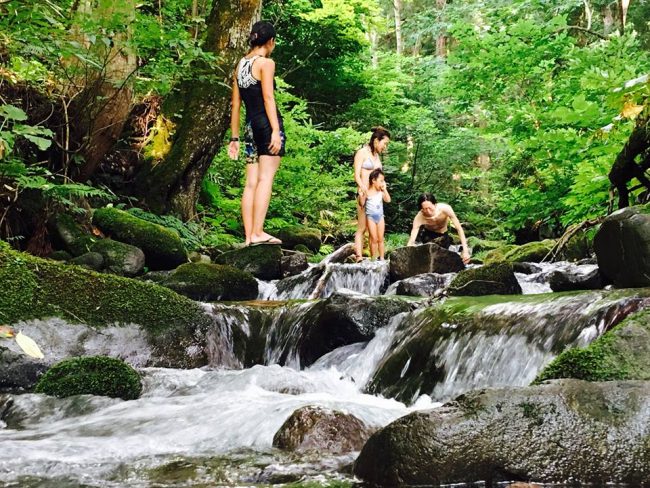 Time for a "Tree Change" to Nozawa Onsen
Come on up and enjoy the fresh mountain air in Nozawa before Summer is over!
Magic green season in full flow at the moment, and nice warm days especially in town. If want to escape the heat it is almost 10 degrees cooler up top of the resort at Yamabiko. Lots of people were around the village enjoying the Obon holiday, hiking, mt biking and swimming in the Sparena Pool and streams. Nothing better than after a hike taking a cool dip in a mountain stream then following up with an Onsen. Your body will thank you!
Funnily enough the end of August officially is the end of Summer. The Sparena pool will close and the Nagasaka Gondola will cease running until Winter time. So get up soon if want to enjoy those two things. It is still pretty warm until end of September but then Autumn kicks in and things cool down in the mountains pretty quick. It is also a mystical time with the "Koyo" or changing of the leaves colours and can see some amazing views as the mountain sides look like almost like they are on fire with all the reds, yellows and oranges.
Then in just over 3 months the Winter will arrive and we can expect early snow from the end of November with the resort planning to open around then as soon as the snow permits. So best to book your Nozawa Ski Holiday now if have not already
Here is a link to check out some great properties in Nozawa Onsen

Thanks for the great shot Hiromi san