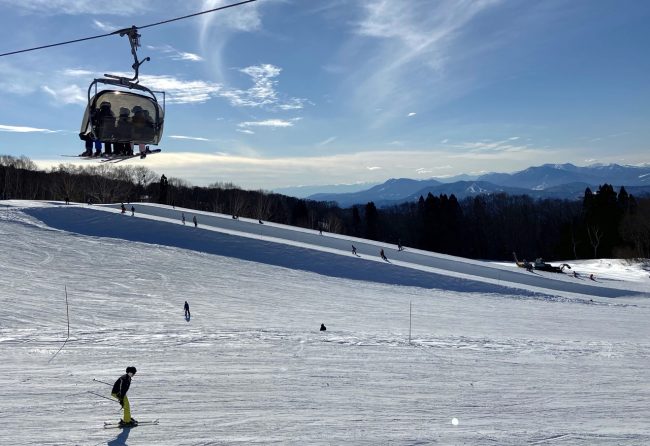 Tips Restaurants Nozawa Onsen
Sun before the snow for Nozawa?
Gorgeous sunny day on the slopes in Nozawa yesterday. You could be forgiven for thinking it was spring down the bottom of the mountain as things warmed up yesterday but up the top was still nice and cold and kept the snow in good condition. Beautiful blue skies and amazing views were enjoyed by all up on the slopes, was also a good day for sitting out in the sun and soaking up a few rays.
Todays Snow Report from Nozawa Onsen
Temperature up top: -3 degrees
New snow since close: 0cm
Snow conditions: Hard pack softening through the day
Weather: Cloudy may see some light snow later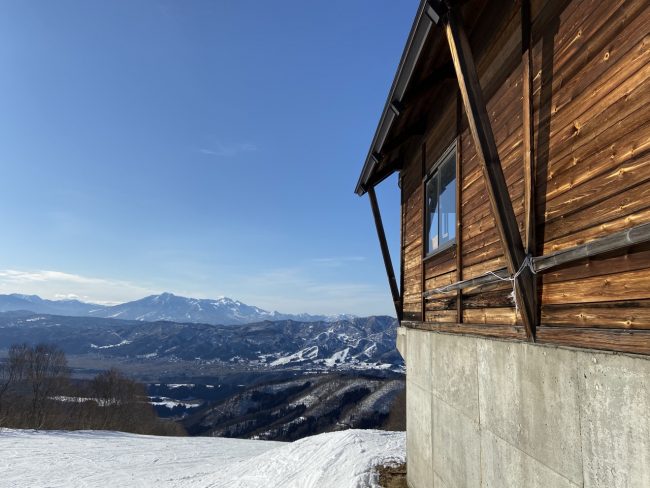 Cloudy start to the day today and a bit cooler without the sunshine, currently sitting on -3 degrees up top and should stay cold all day getting a bit colder tonight and a chance of a dusting of snow. The next few days are looking a bit funky with a strong southerly change sweeping in tomorrow sending temperatures up and a chance of some light rain amongst the sunshine. The good news is it is set to cool after that and if you have faith in the forecast we could be in for some good snow falls from the end of the week and then finally some very cold winter weather. Will have to see what Mother Nature has install.
Tips Restaurants Nozawa Onsen
Lots of hungry skiers around town for the Chinese New Years week so will be a bit of competition to get in to the popular restaurants. Have a look at our new Restaurant Guide for Nozawa with lots of tips and reviews of most of the delicious places to eat in town. https://www.nozawaholidays.com/restaurants-bars/
A few tips get in early or late, get off the main drag, head to the big places like Kongo Night Market and Sparena if want to be sure to get a seat, book a night ahead when out and about. After this week things should get pretty quiet around Nozawa