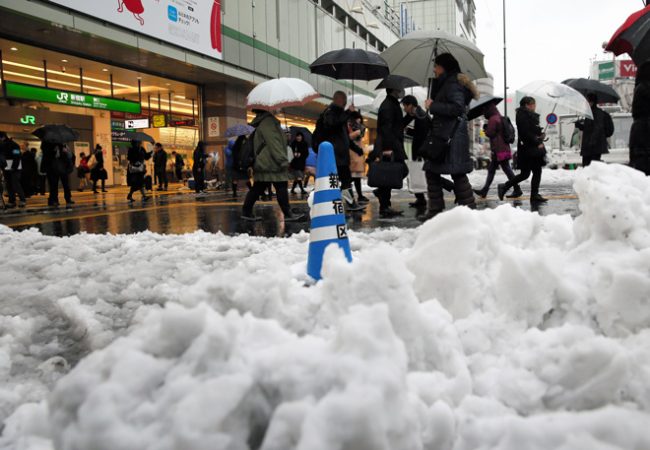 Tokyo Snow today!
Cold start to the morning in Nozawa and even Tokyo is a chilly 3 degrees. They are expecting some snow there and across many parts of Japan today! If happens will be the first November snow fall in Tokyo in 54 years. They are advising locals to carry chains! Could be some chaos if it eventuates…
It is pretty rare to get snow in Tokyo even in the dead of Winter little lone Tokyo Snow in November. A few years back when we had the huge dumps in Nozawa Tokyo got about 25cm from memory and the place was in Chaos, people sliding out all over the roads, train delays ( I know unheard of in Tokyo), people slipping all over the place.
They are just not geared up for it like we are in Nozawa. 25cm in Nozawa is barely enough to get out the shovels! Looks like is going to be pretty cool all day and even thru the week with lows of 3 degrees the norm.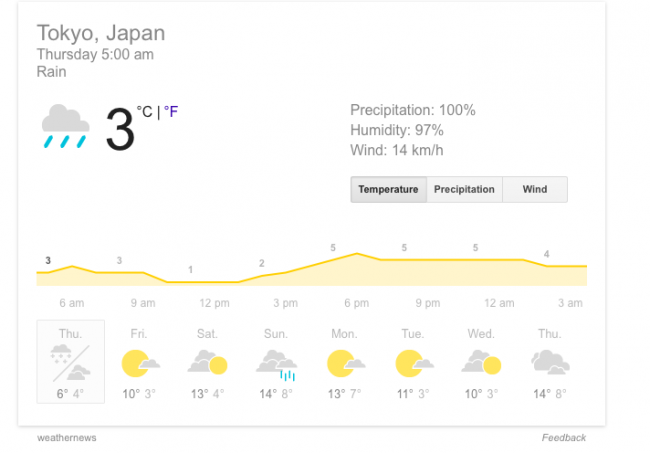 Nozawa also looking like a chilly week ahead with snow expected most days and temps in the minus region up top all week. Today should see some more good snow fall with at least 10cm expected to fall. The sun is just coming up now so will let you know how it pans out.
For more information on what condition to expect each month in Nozawa check out this link Snow Conditions Nozawa Onsen
Anyway if heading to work in Tokyo today maybe take some snow shoes just incase. Stay warm people and have a great day.