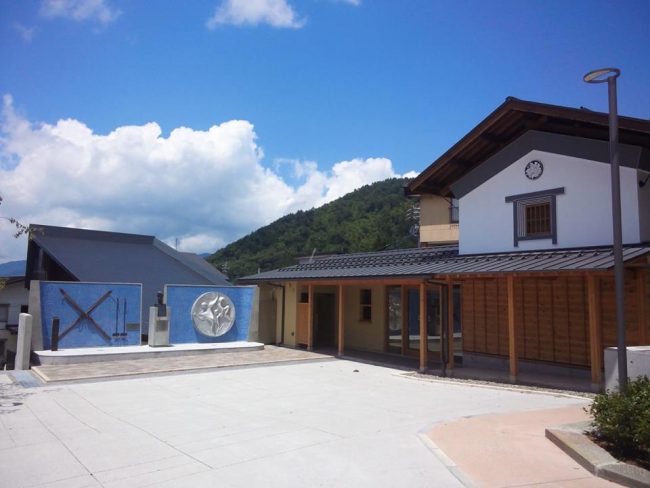 If you were in Nozawa last season you may have noticed some work going on next to the Tourist office on the road into the village.
The council was busy restoring an old "Kura" or traditional storage shed, which is probably a few hundred years old. Here is the result a beautiful renovated building, which will open soon as a Craft Beer Brewery! A terrific result all round.
The monument in front is a dedication to the famous Hannes Schneider the Austrian Skier who came to Nozawa in the 1930's and helped to put Nozawa Onsen firmly on the map as a major ski destination in Japan.
Terrific to see some of the old buildings in the village being rejuvenated in this traditional style. Hands up if you like the look too?
Make sure you stop in and check it out on your next visit to Nozawa Onsen.
Thanks for the photo Narumi san